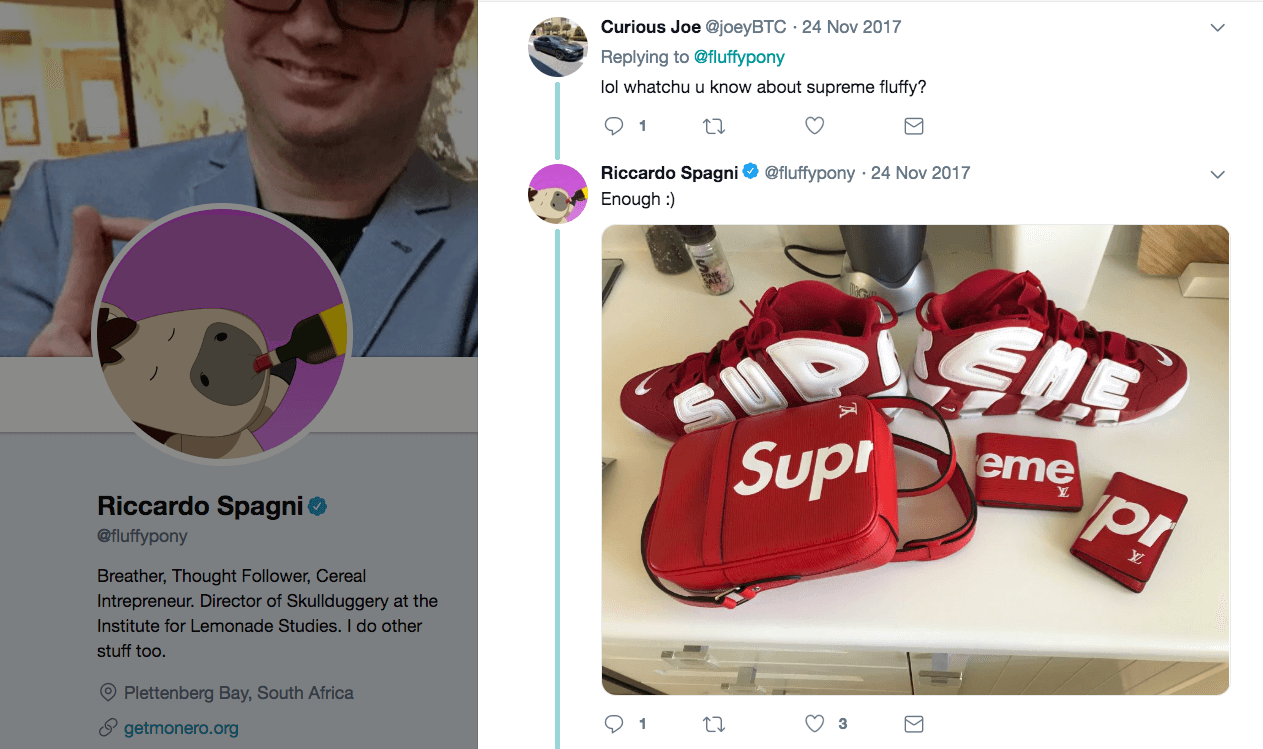 Riccardo Spagni (aka Fluffy Pony) is best known in the crypto community for being a Monero core developer. However, if you pay attention to his feed, you'll notice he has another passion…good sneakers:

This is a bit of an outlier in a community that has a plethora of bad fashion and gaudy merchandise. We reached out to Riccardo to learn more about the story behind his unique style:
What's the shoe that got you into sneakers?
RS: The original black/pink Air Yeezy's, bought them when I was still dating my wife. I just thought they looked crazy cool, and even a little futuristic, and I was hooked!
Have you ever bought sneakers directly with crypto?
RS: Yes! I've bought several pairs of sneakers on Fancy.com, and I've paid for them with Monero:)
If you could have a Monero collab with any company for any model of shoe (think Nike x Supreme Air Force 1), what company and shoe model would it be?
RS: An Adidas NMD Hu collab would blow my mind.
Other than yourself, who has the best sneaker game in the crypto industry?
Quick word association. For each cryptocurrency, what is the sneaker that matches it:
Bitcoin: Original Air Jordan 1's in the red and black colourway
Ethereum: Adidas Kobe Two's
IOTA: Air Jordan 15's
Bitcoin Cash: 2018 Air Jordan 1 retro that some kid is trying to sell on eBay as original 1985 AJ 1's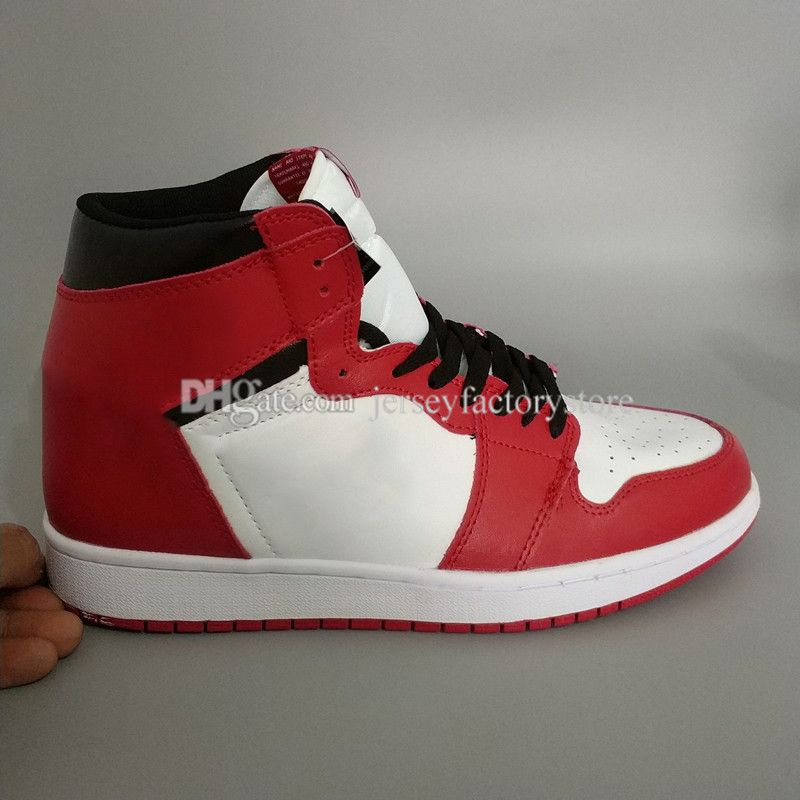 Ripple: Crocs
EOS: Air Jordan 13 Fusion
Tron: Reebok Ice Creams
Dogecoin: Balenciaga X Crocs

What kind of sneakers do you think Satoshi wears?
RS: Adidas NMD R1 Pitch Black F&F
If you had to pick one or the other…great wine or great sneakers?
RS: Great sneakers tend to last longer 🙂
Putting collectible sneakers on a blockchain. Useful idea or dumb idea?
RS: Dumb idea.
What is it that's special to you about having unique shoes?
RS: Ladies get to accessorize with jewelry, nails, and handbags. But men get to accessorize too, just with sneakers, backpacks, and watches!