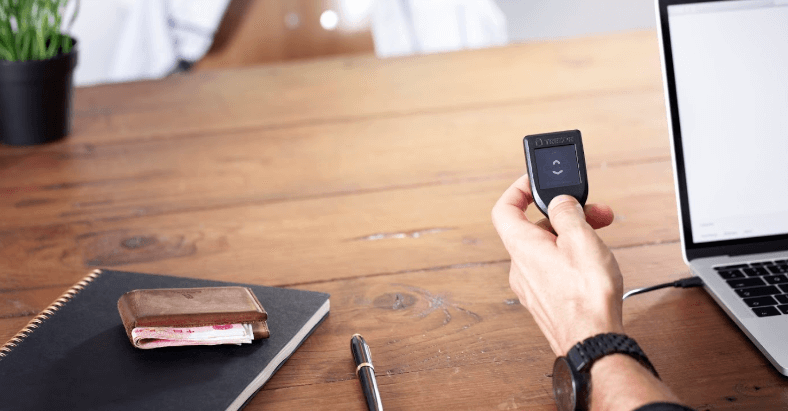 Get a 20% discount off everything in the Trezor shop on Black Friday & Cyber Monday by utilizing either of the codes below:
20% discount code for Cyber Monday is CYBERMONDAY2020
20% discount code for Black Friday is BLACKFRIDAY2020
The Black Friday deal will run until 11/29/20.  After that, the Cyber Monday deal will be active all day 11/30/20. Both these codes work on any purchase made through the Trezor shop including the popular Trezor Model T and Trezor One.
Click the banners below to shop now!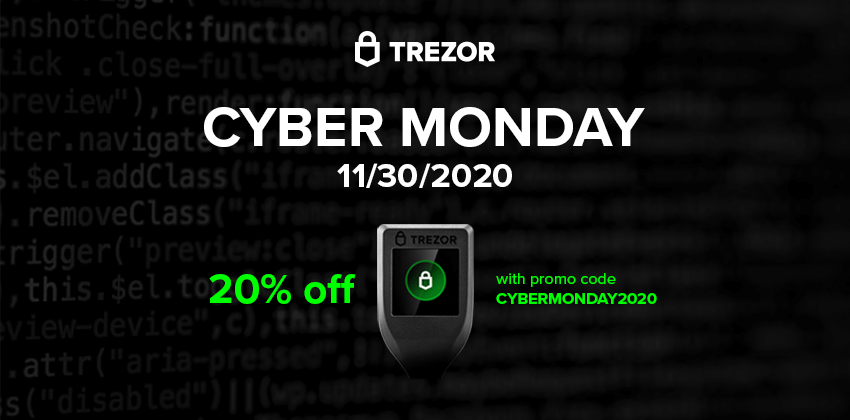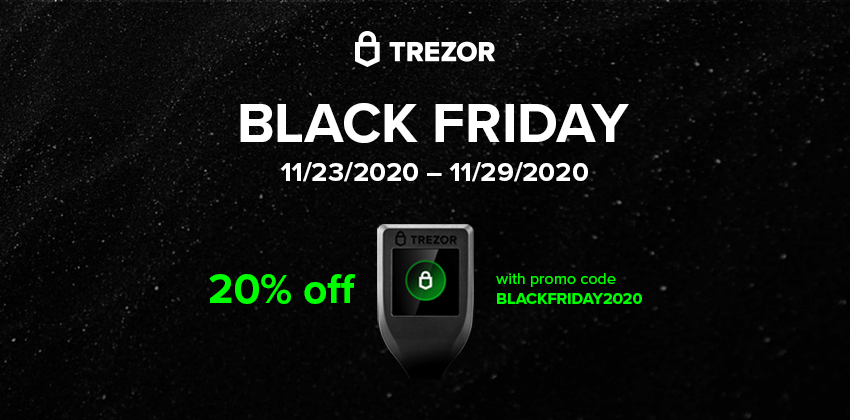 This promotion is part of Trezor's ongoing Tech Month. The idea behind Trezor Tech Month is to help customers introduce friends, families, colleagues and peers to Bitcoin. With a long enough timeframe to allow for discussion about why to invest in Bitcoin, Trezor Tech Month will ensure newcomers have the chance to start their journey safely, and will aim to convince current users to take security seriously.
When shopping for a Trezor on Cyber Monday and Black Friday, you'll have two primary options. These are the Trezor Model T and the Trezor One.
What is a Trezor Model T?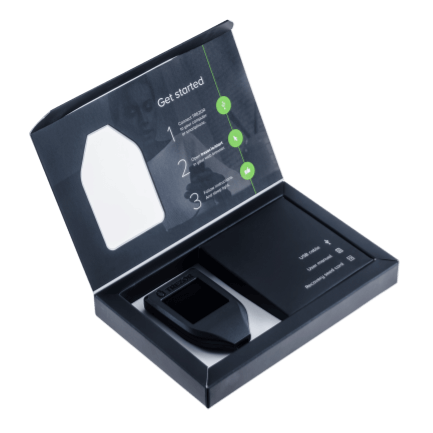 Trezor Model T is a cryptocurrency hardware wallet designed to keep your funds safe. It fits in your pocket and connects to your computer via a USB cable.
It is the next-generation premium model with an improved and modern design. Unlike its predecessor, it has a large color touchscreen that enables on-device PIN and passphrase input.
Additionally, you can use the Model T with Trezor Password Manager to help you manage your online credentials. Trezor Model T supports over 1,000 cryptocurrencies, including major coins like Bitcoin, Ethereum, Litecoin, and Zcash.
Trezor One: Cryptocurrency and security for everyone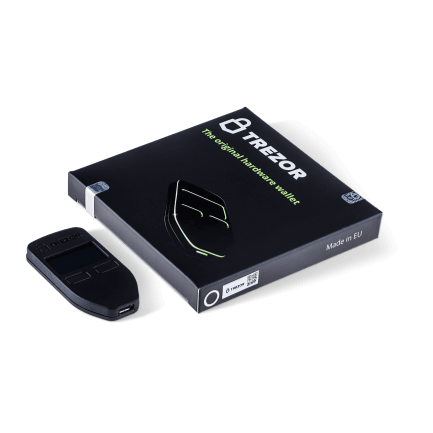 Trezor One is a hardware cryptocurrency wallet. It's a computer designed to keep your funds out of the hands of people trying to steal them. It's the size of a car key fob and connects to your computer via a USB cable.
Probably the most important feature of the device is that it keeps your private keys in an isolated environment, so even if you connected the device to an infected computer, your funds wouldn't be compromised.
Additionally, Trezor Password Manager helps you manage your online credentials, and using Trezor as a security token lets you protect your online accounts with U2F.
Trezor One, when compared to the next-level design of Trezor Model T, is simpler and more affordable, but with the same level of security. It makes independent security accessible to the masses, and it's a great starting point for cryptocurrency beginners.
Trezor One supports major cryptocurrencies (Bitcoin, Ethereum, Litecoin, Zcash, etc.) as well as hundreds of other altcoins.
Want to learn more about Trezors? Check out the links below: