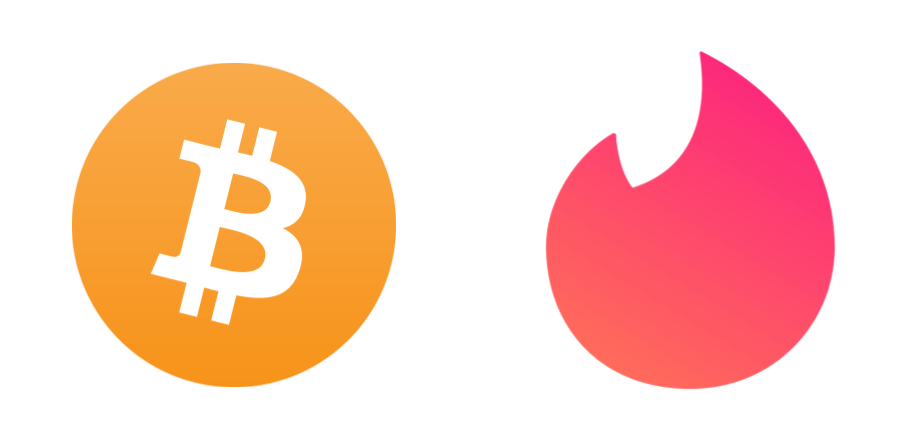 4 years ago Bitcoin was in the middle of a gigantic bear market and I was looking for interesting topics to write about. I'd successfully pitched an interview with a Dark Web drug dealer to Vice Motherboard and was looking for a similar "crossover" topic to write about that wasn't strictly focused on crypto.
That's when I stumbled across a thread in /r/NBA where someone went on Tinder asked random matches to give their predictions on the upcoming NBA season. I thought it was hilarious and figured why not try the same thing with Bitcoin.
Over the course of the next month I set up a Tinder and proceeded to ask matches a simple question: What are your thoughts on the Bitcoin digital currency system?
I thought the answers were great and tried to pitch to some publications, but no one wanted to pay for a bunch of screenshots (makes sense). So instead I threw them up on Imgur with a donation address and posted it to /r/Bitcoin. It actually got a little traction and some donations, so I considered it a great success.
Fast forward to today and Bitcoin is in the middle of a gigantic bear market. So, while things are boring, why not take some time to look back at a crucially important historical artifact of Bitcoin's social history. Here are the greatest hits of The Women of Tinder Talk Bitcoin: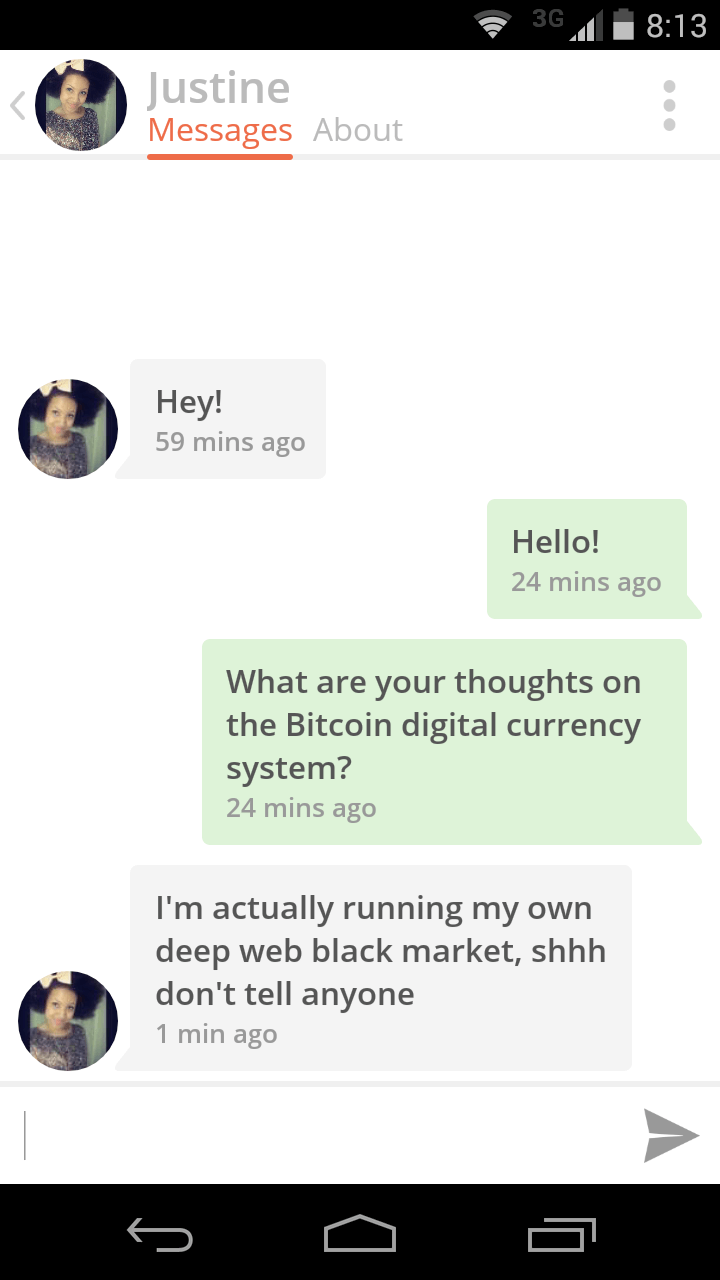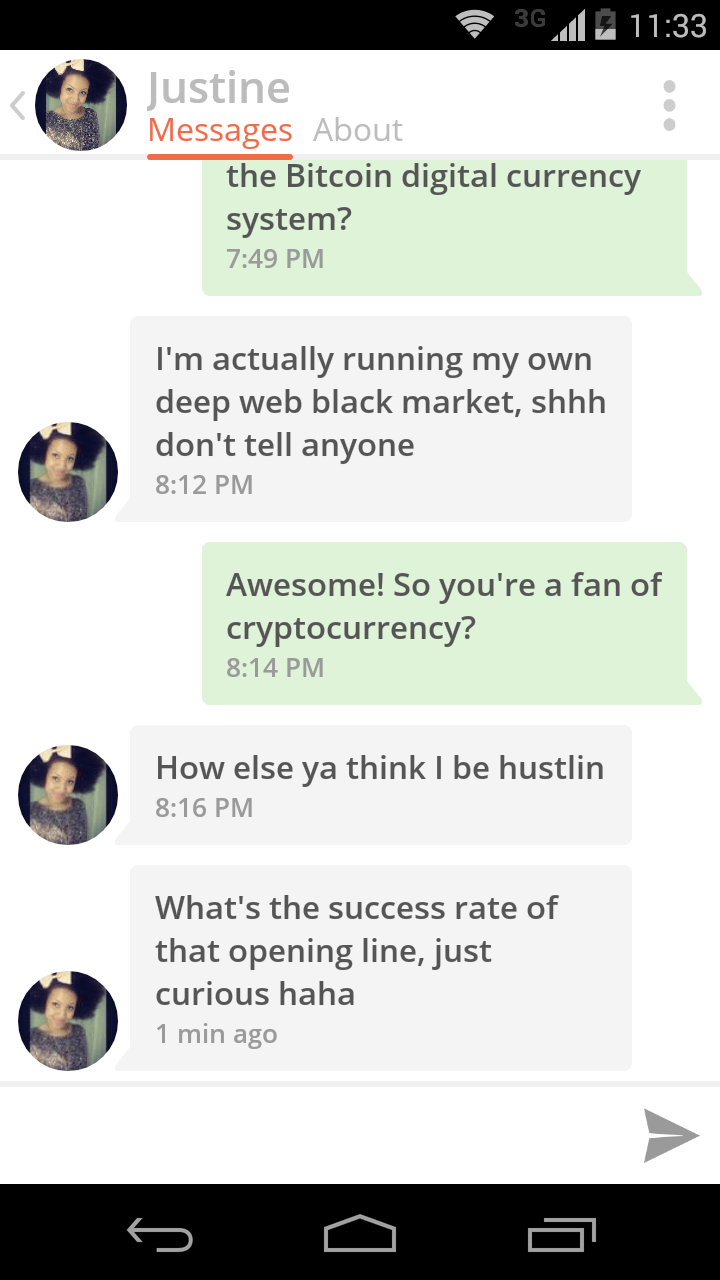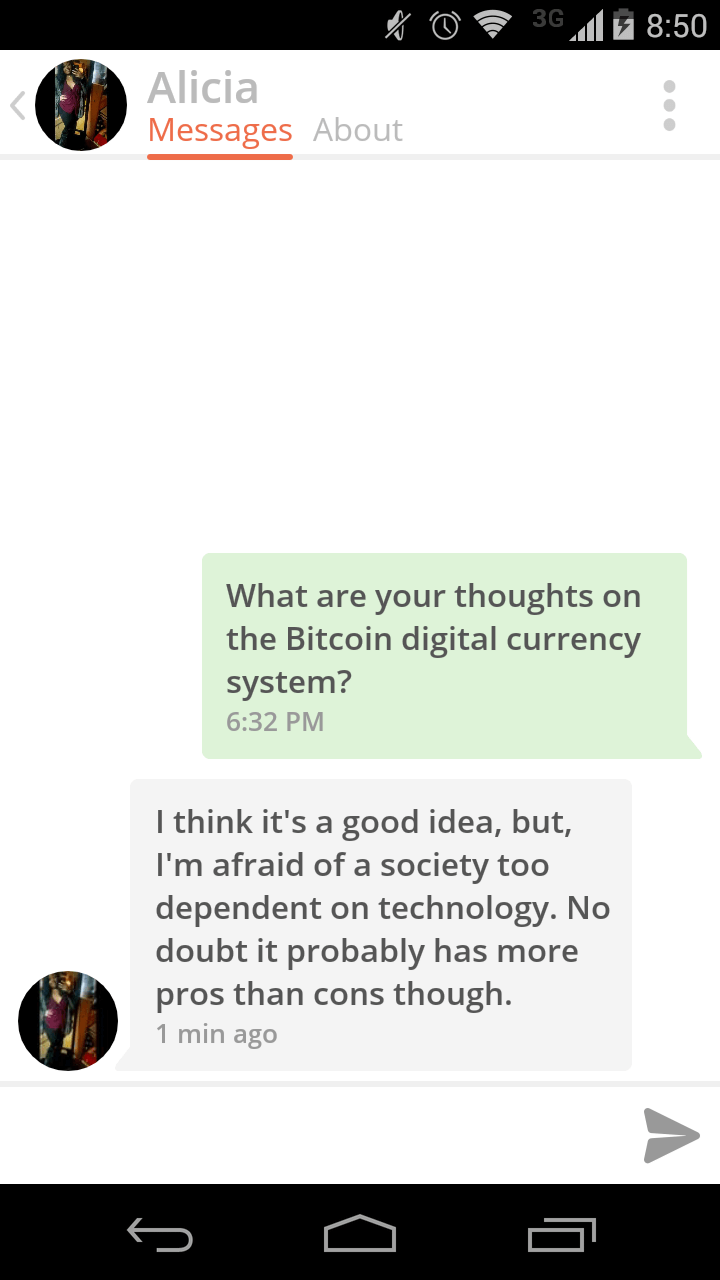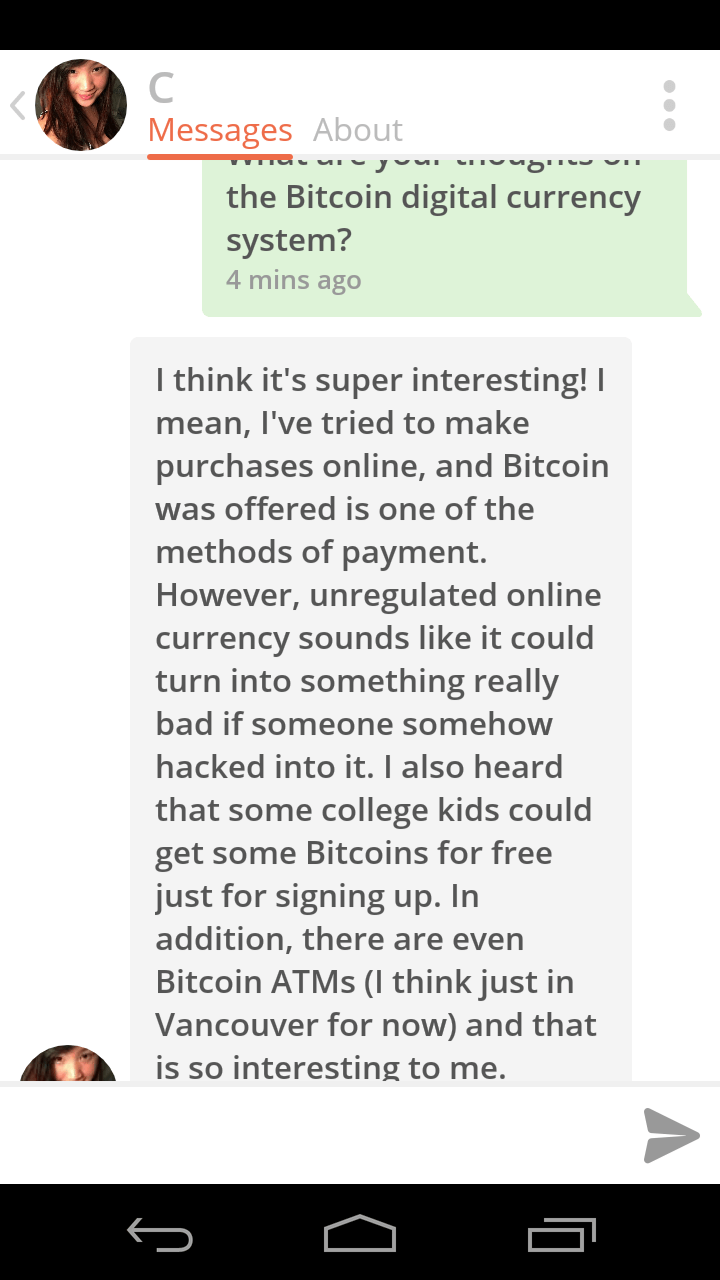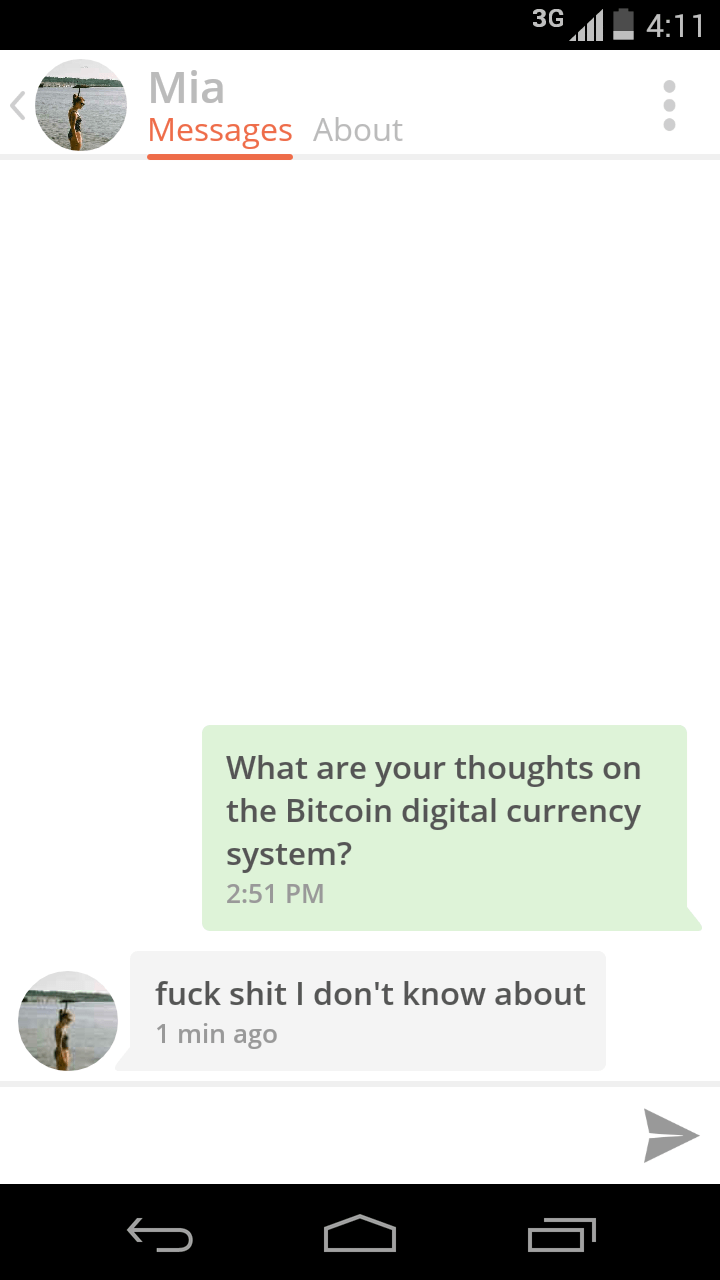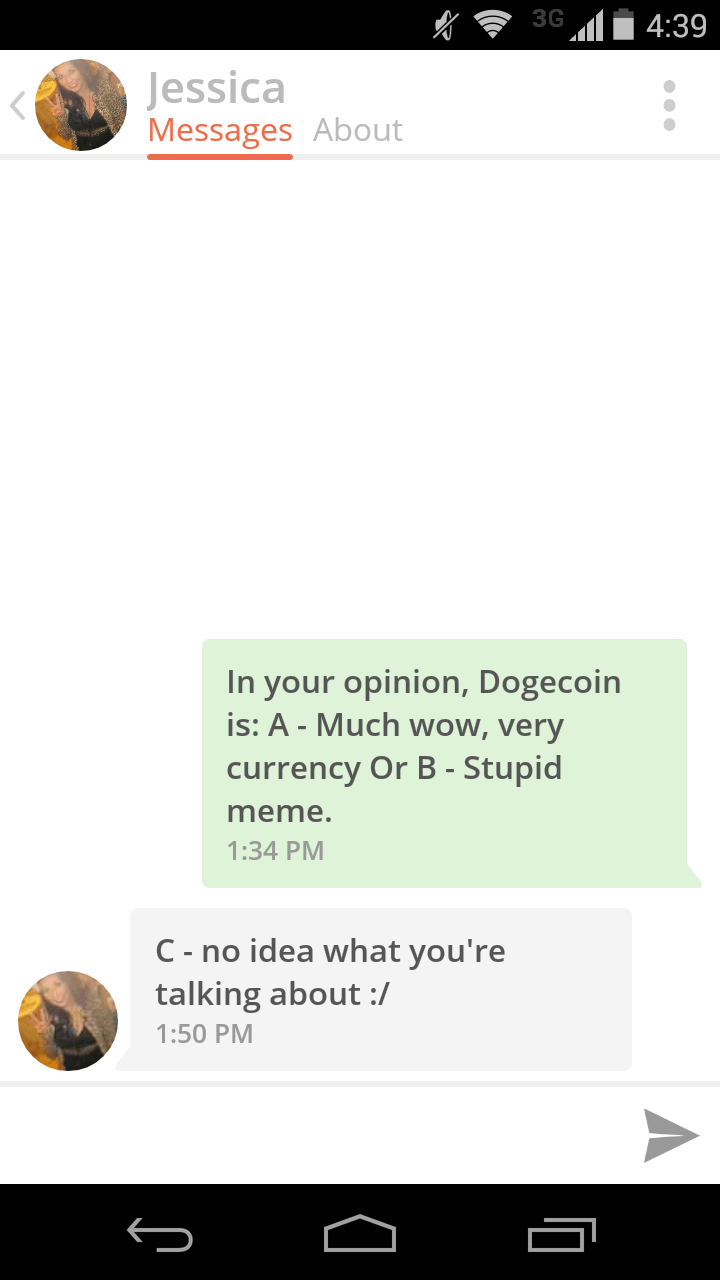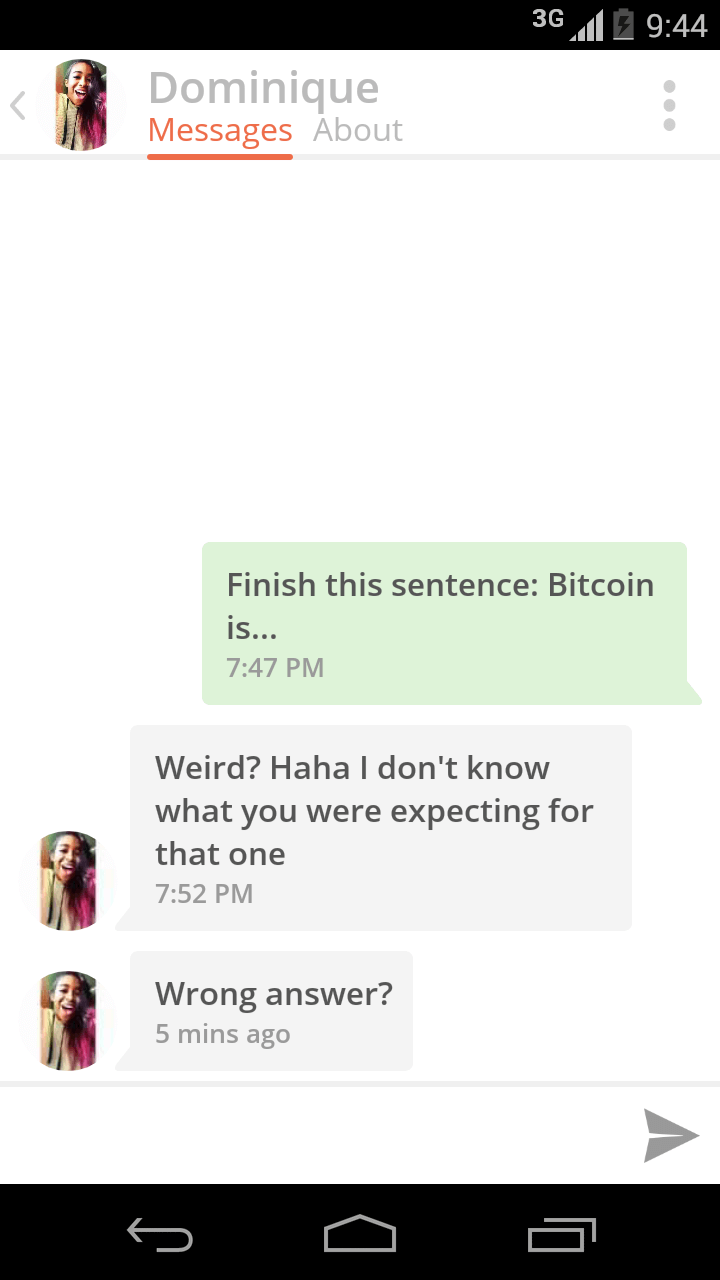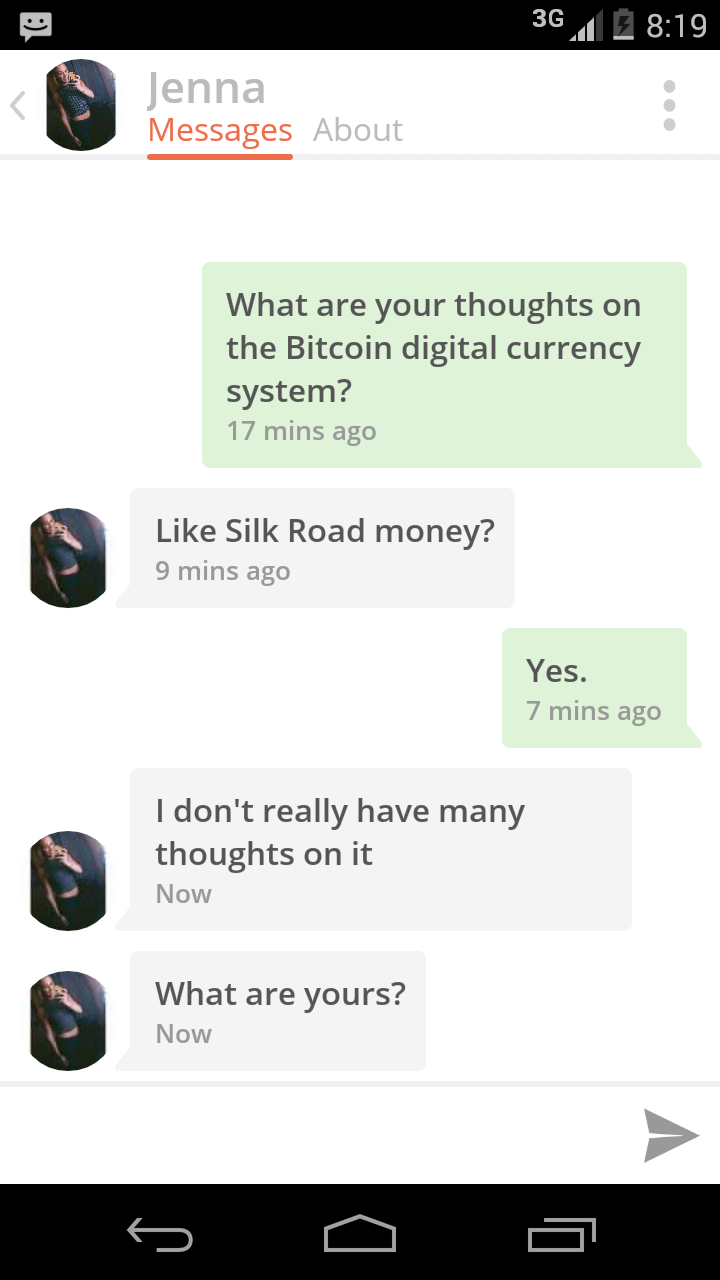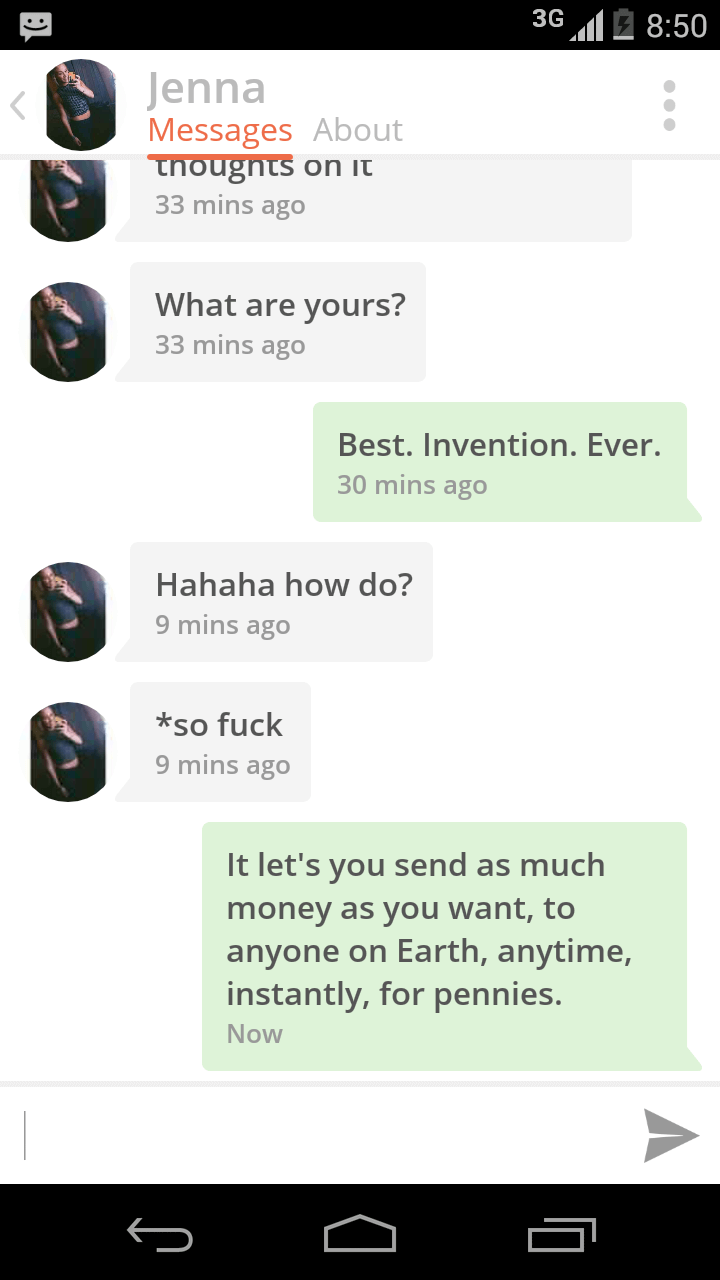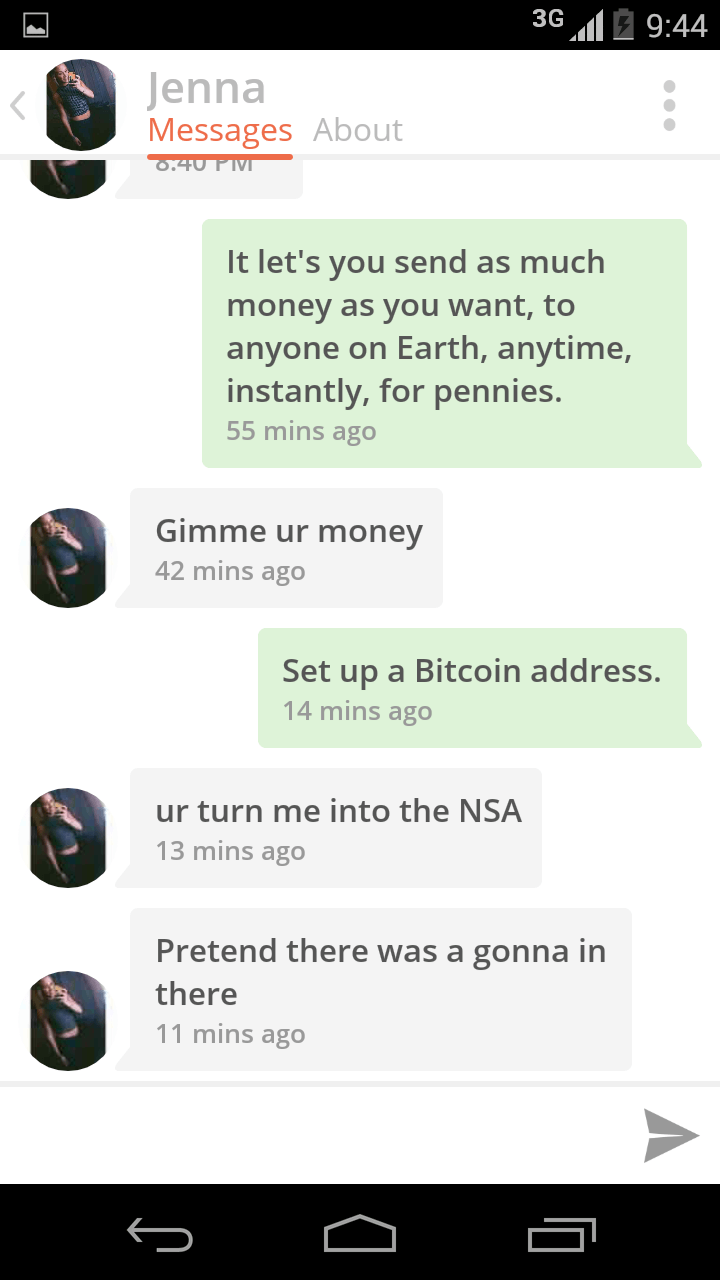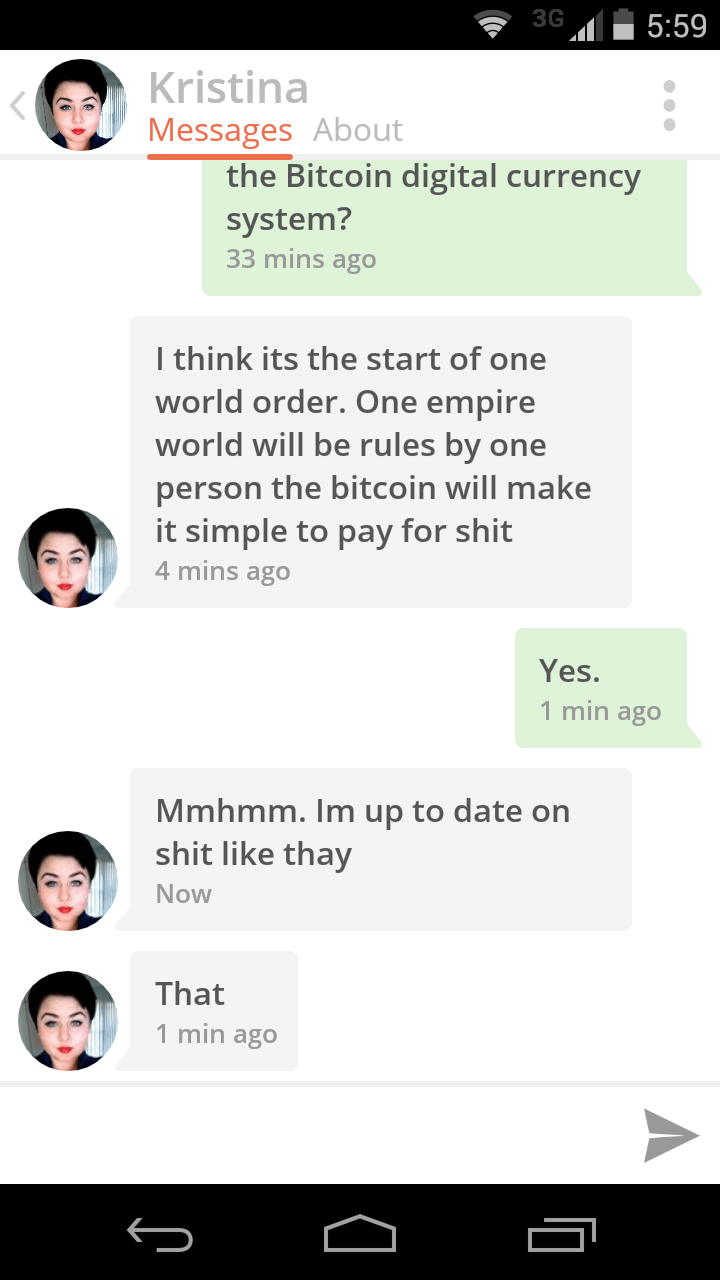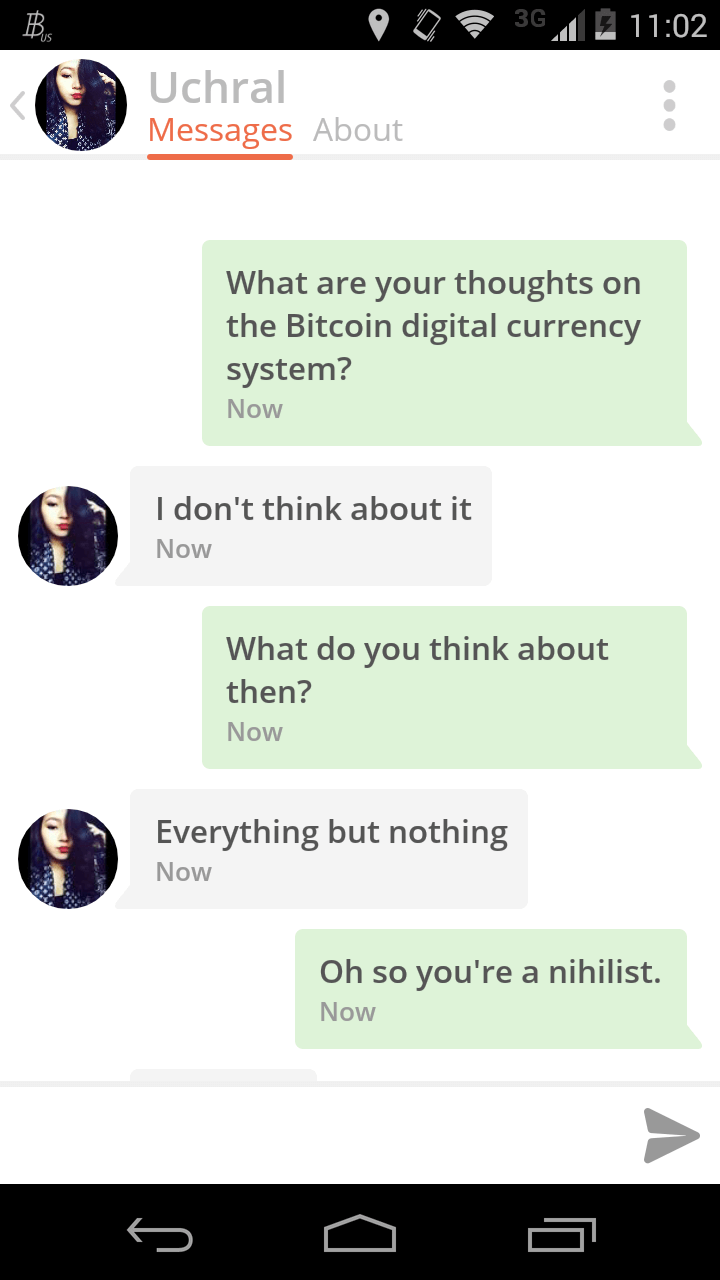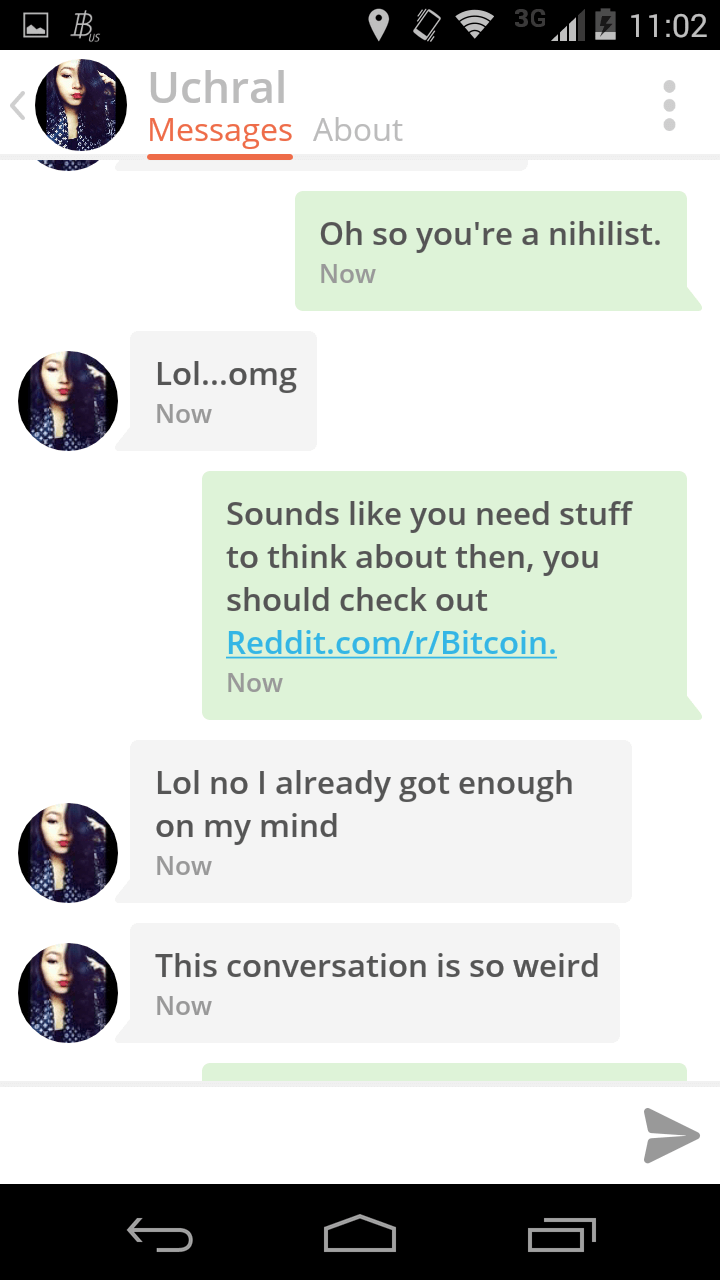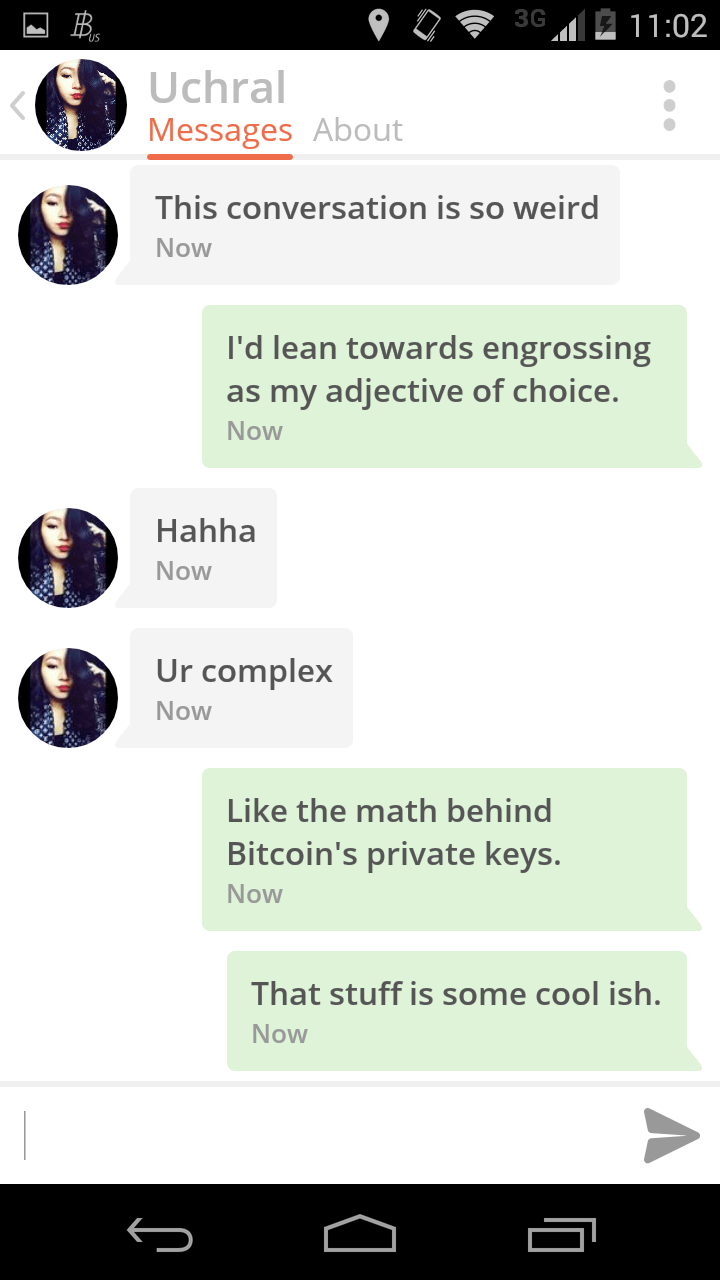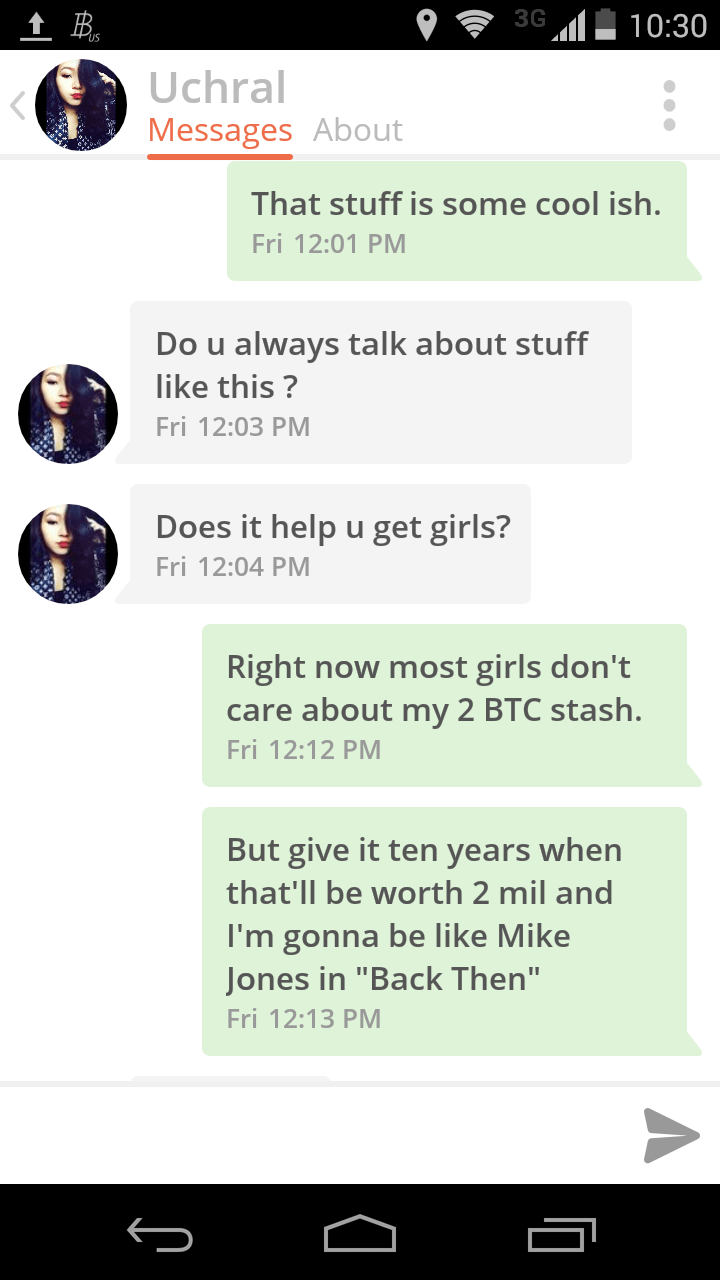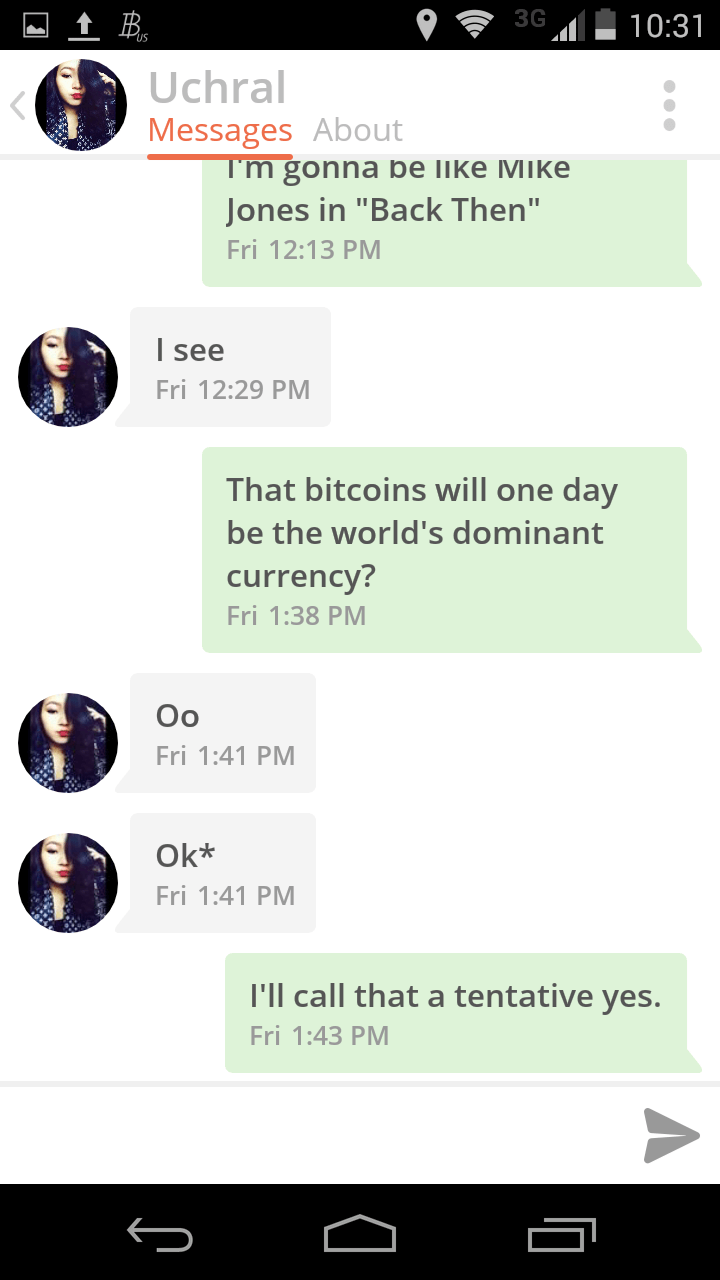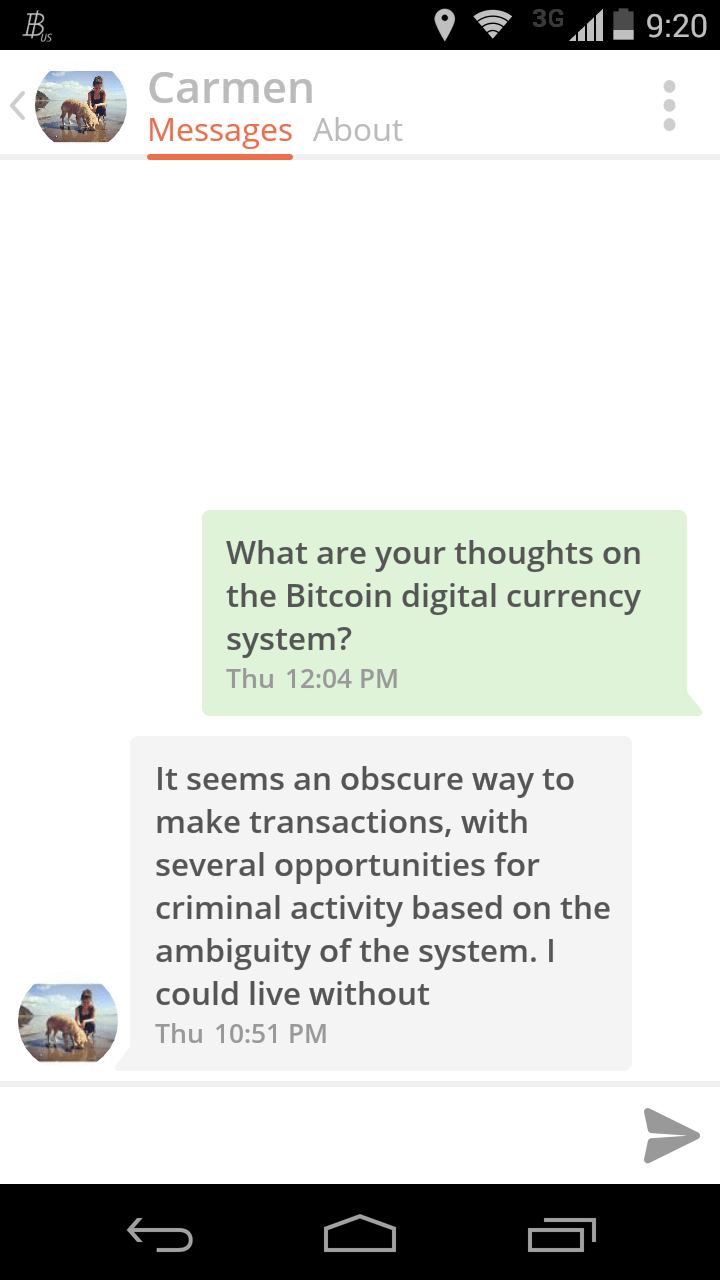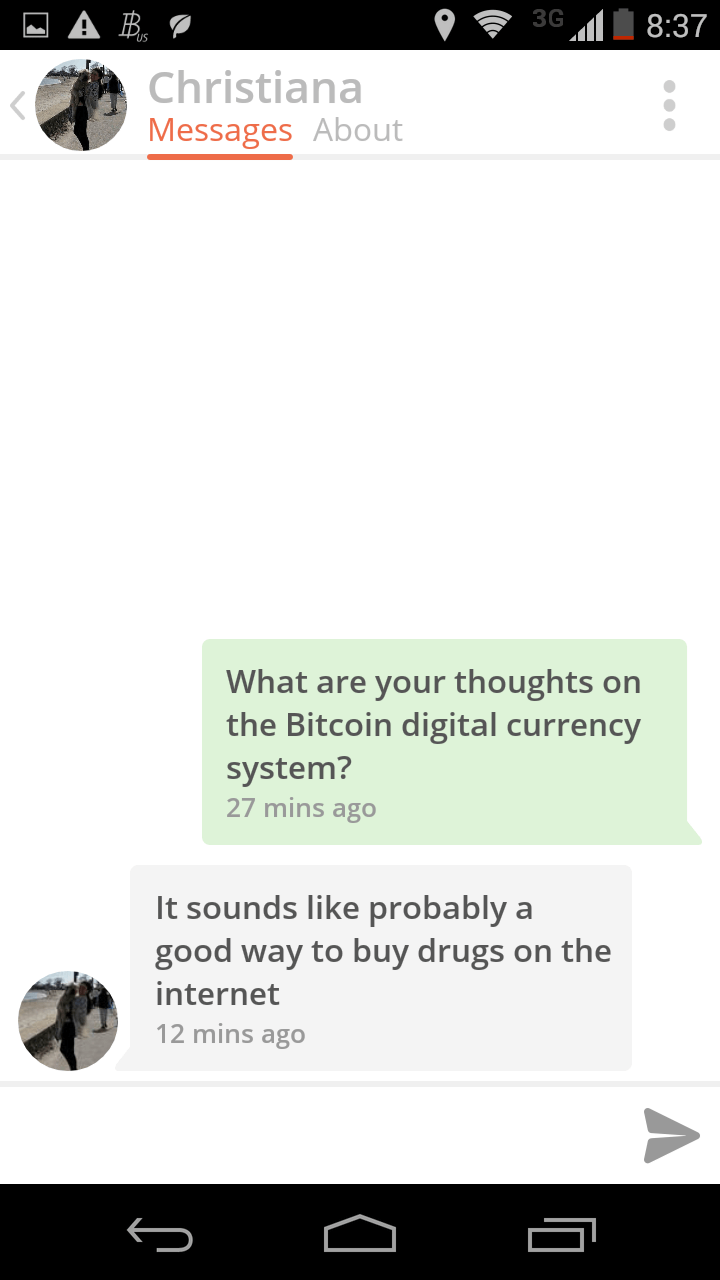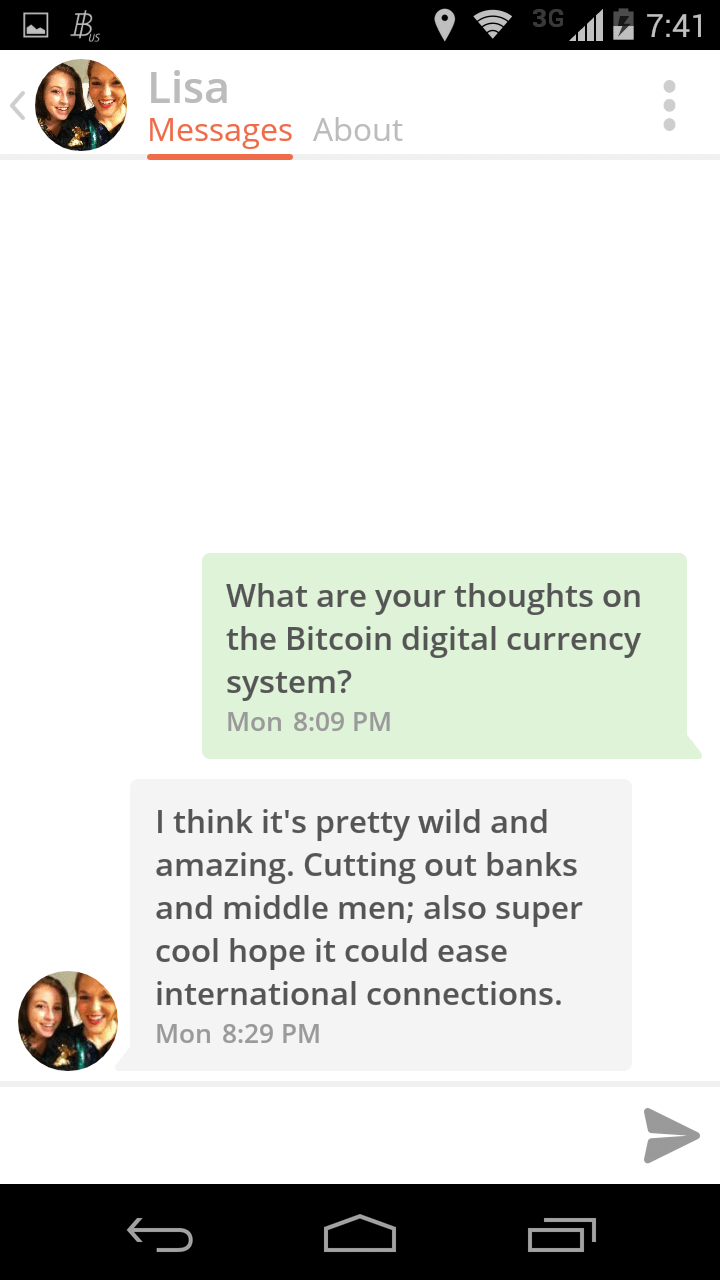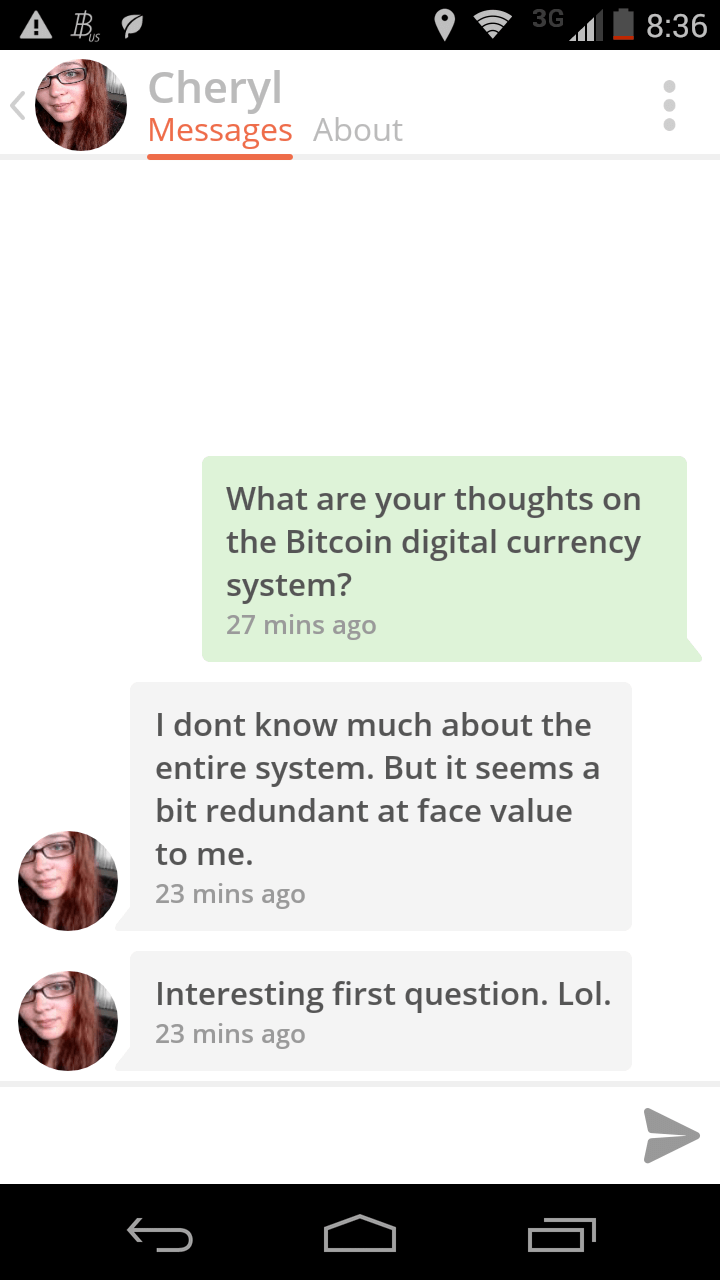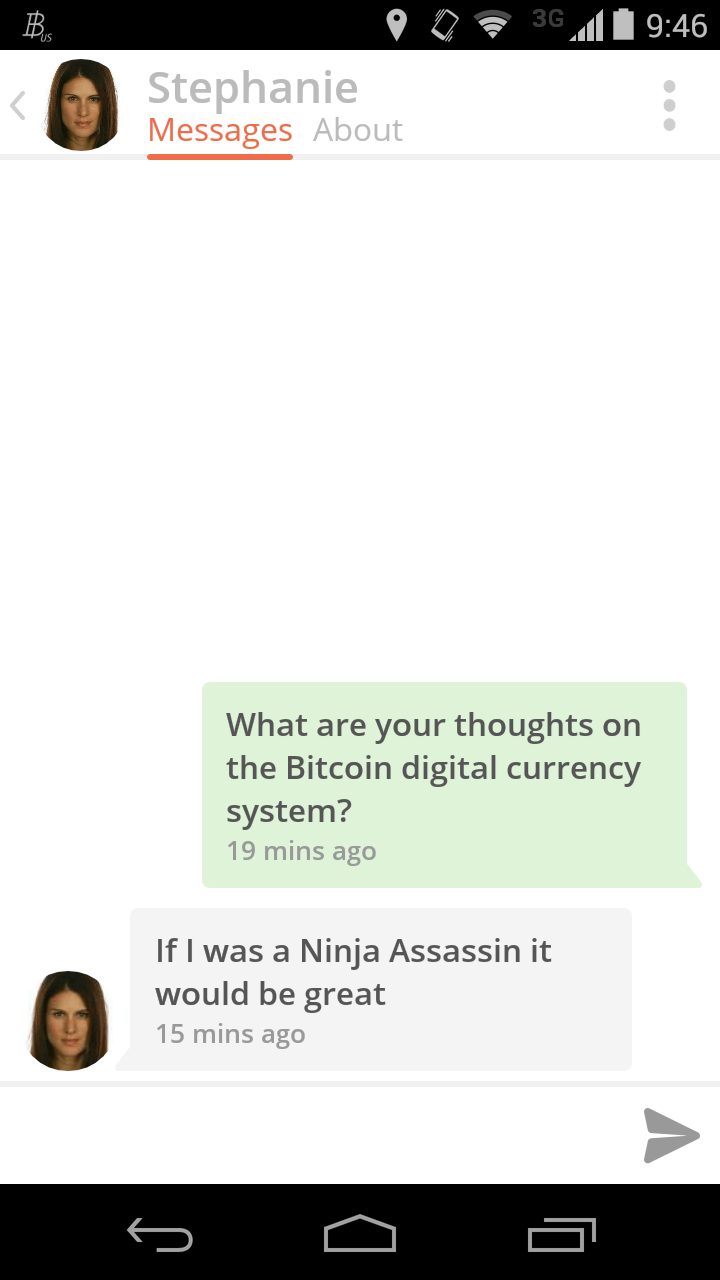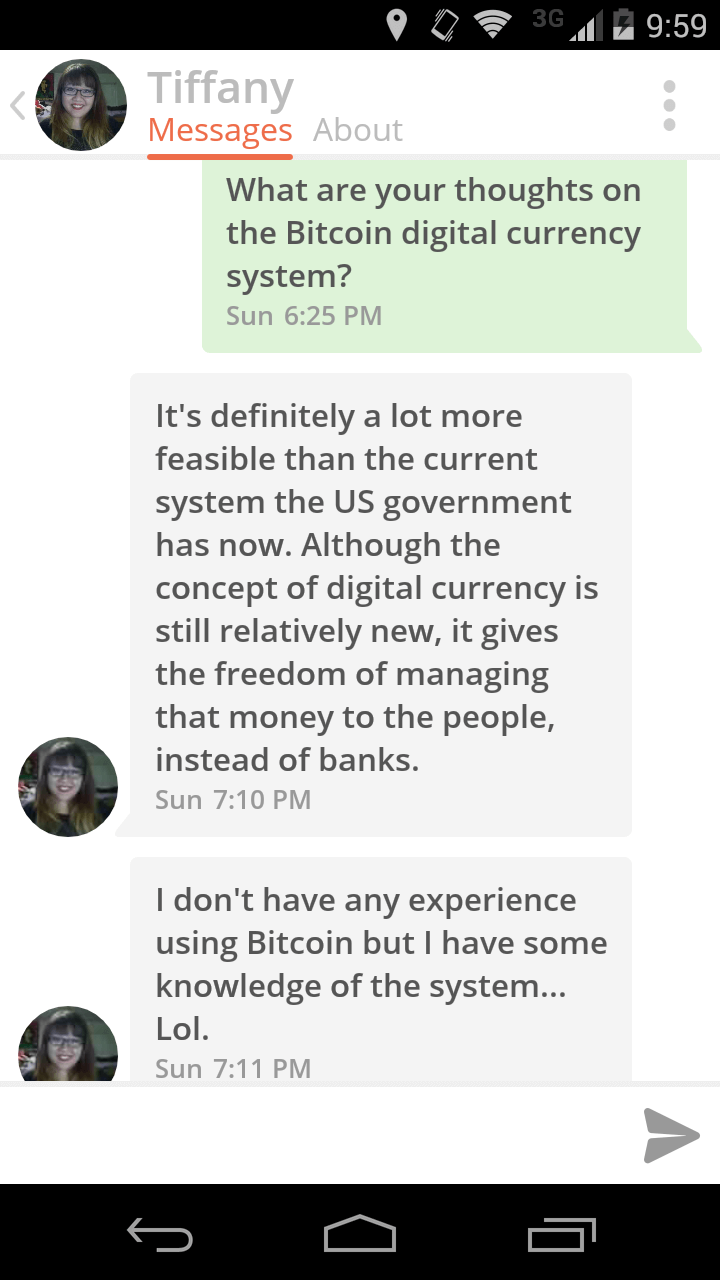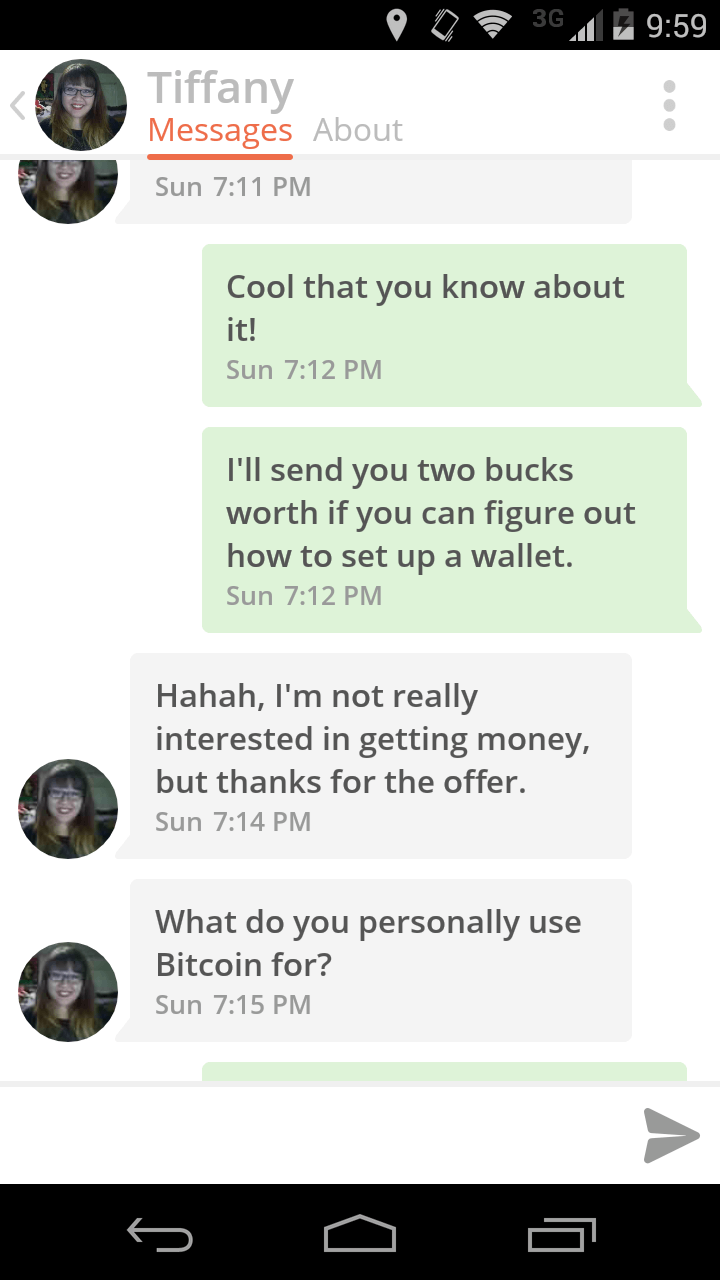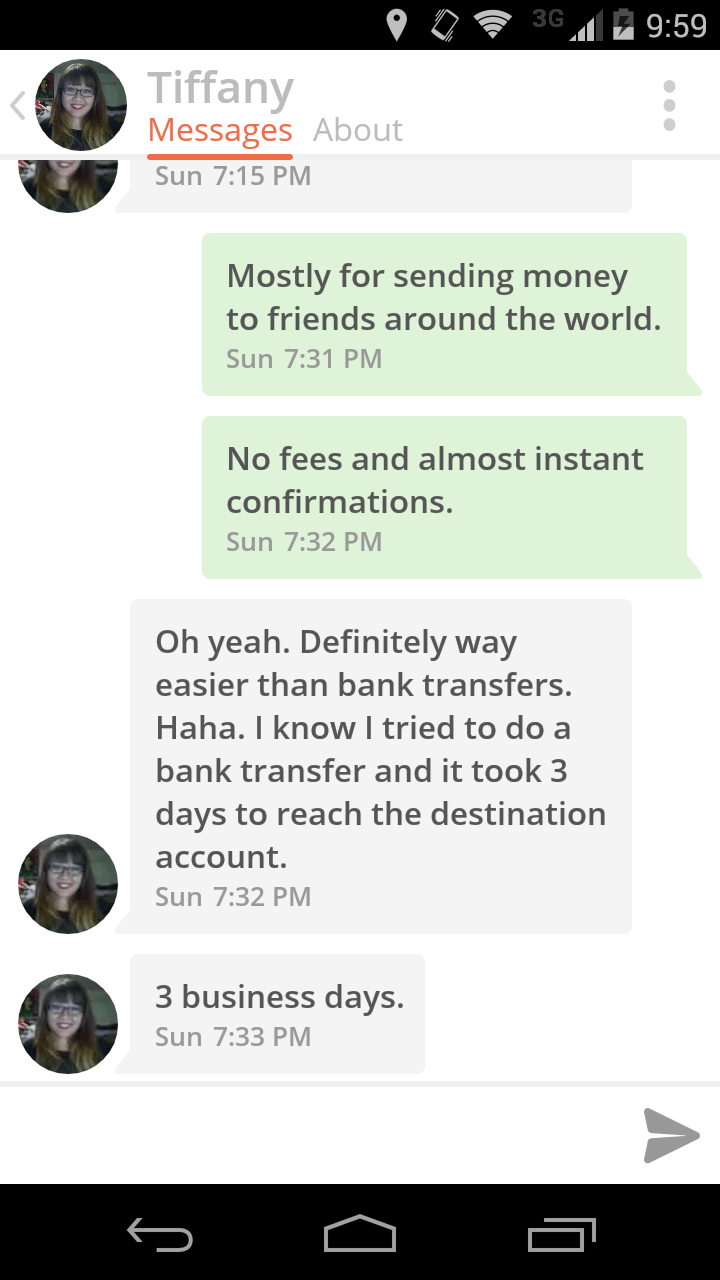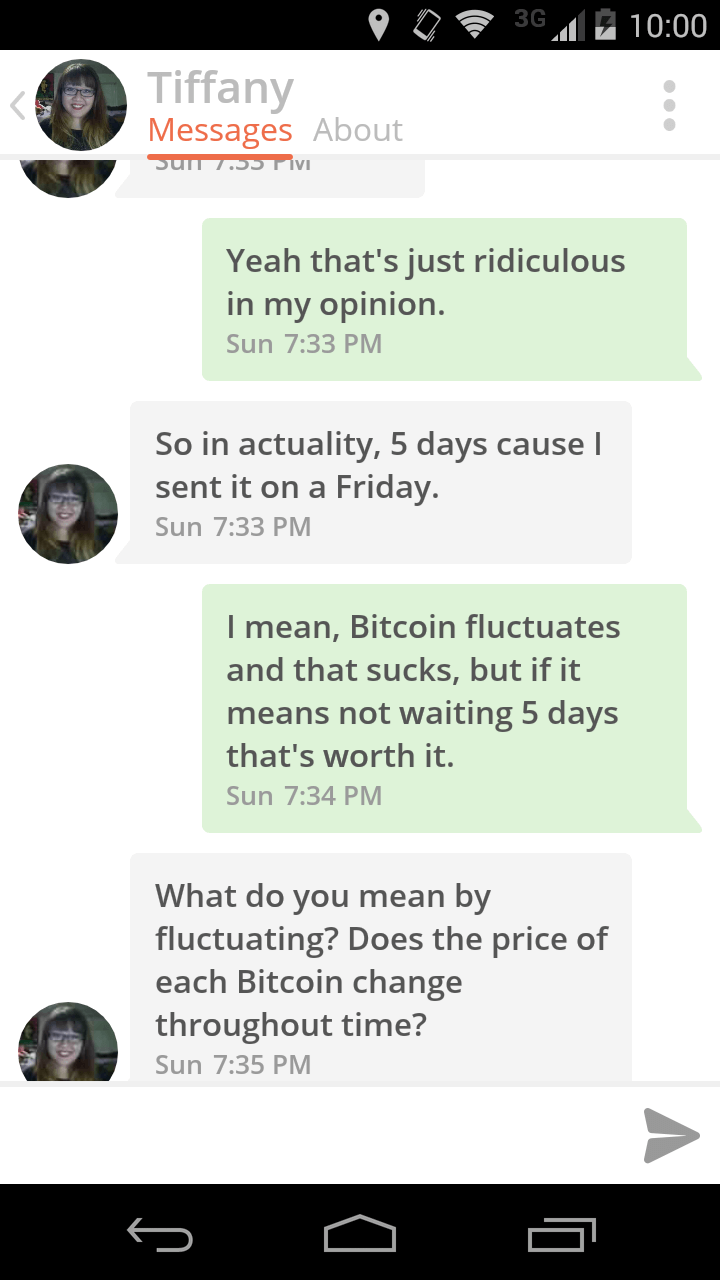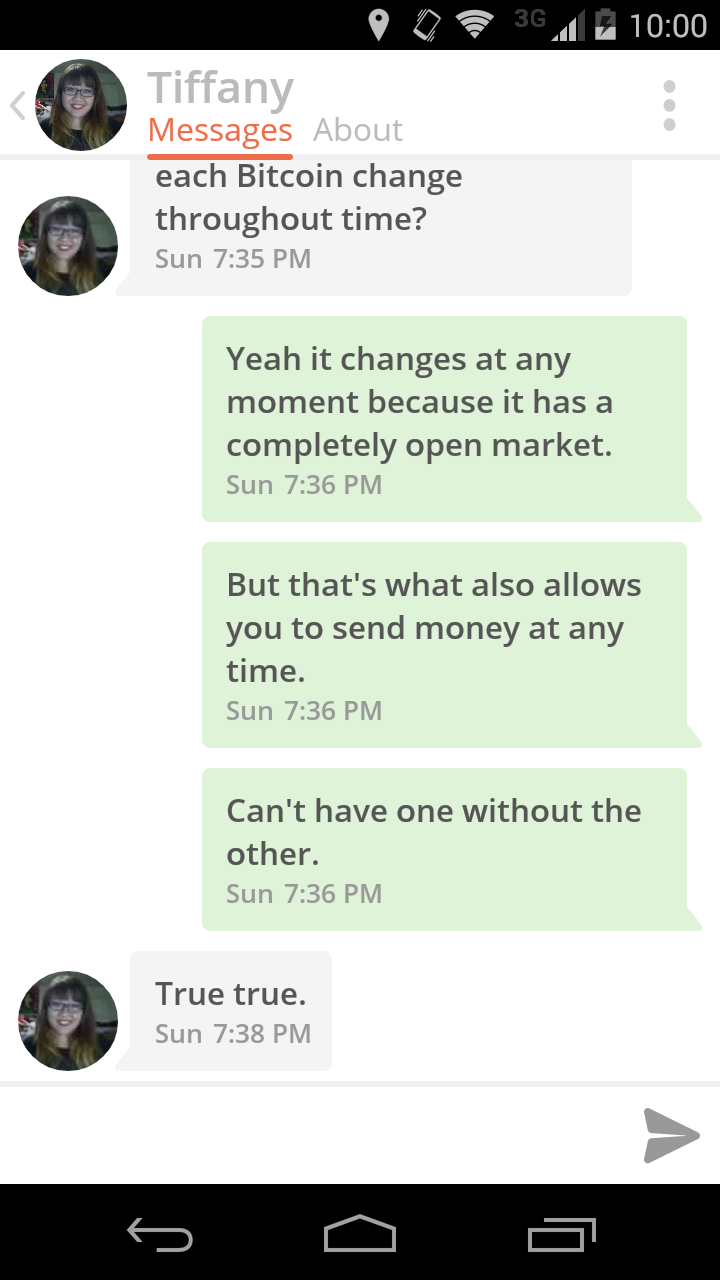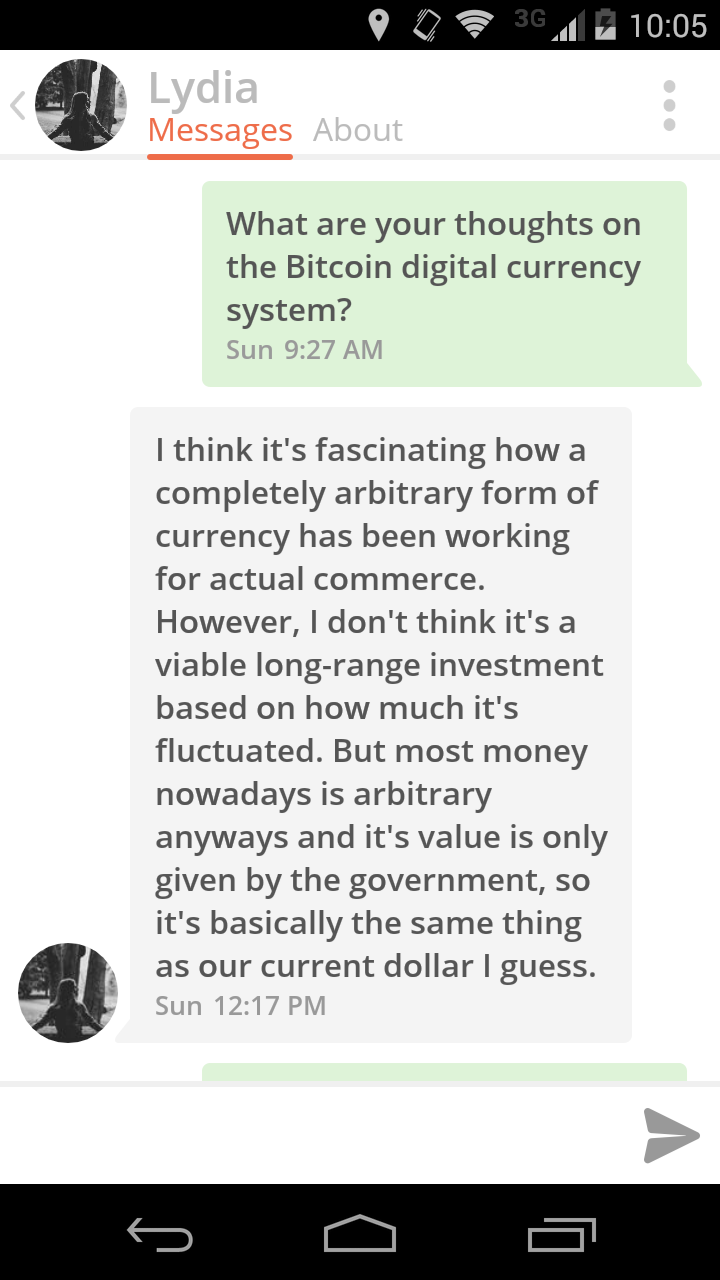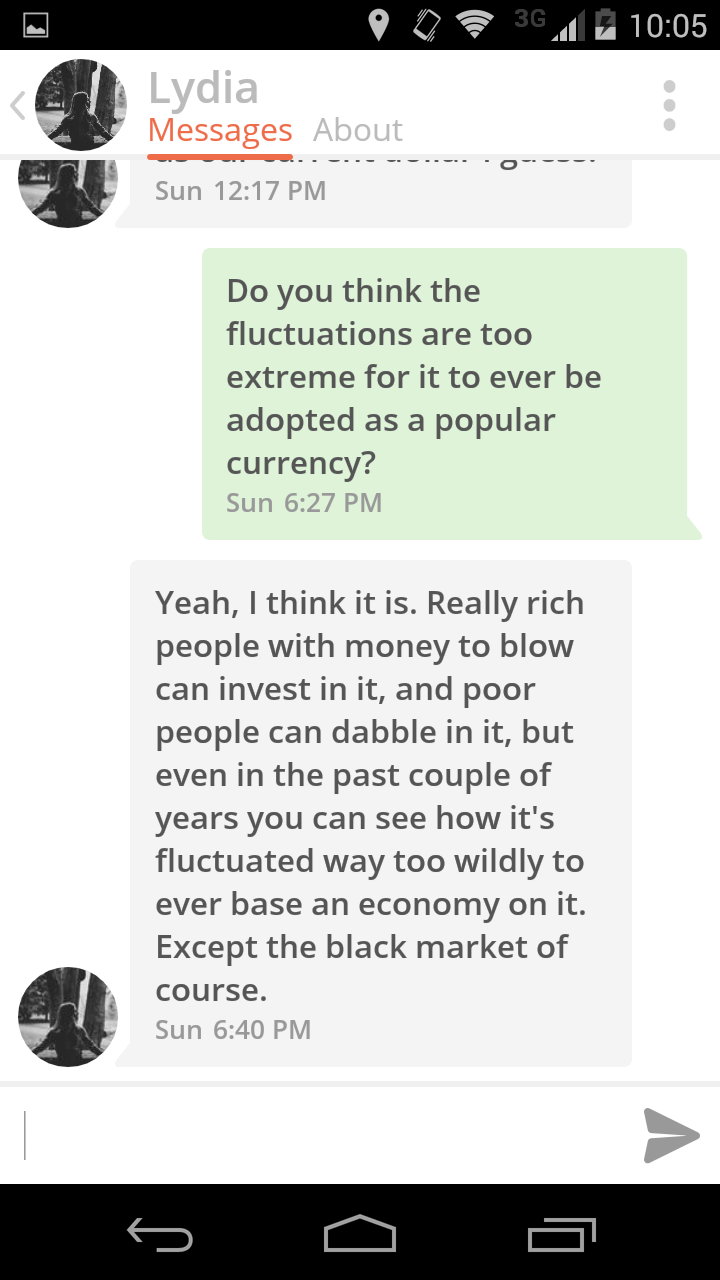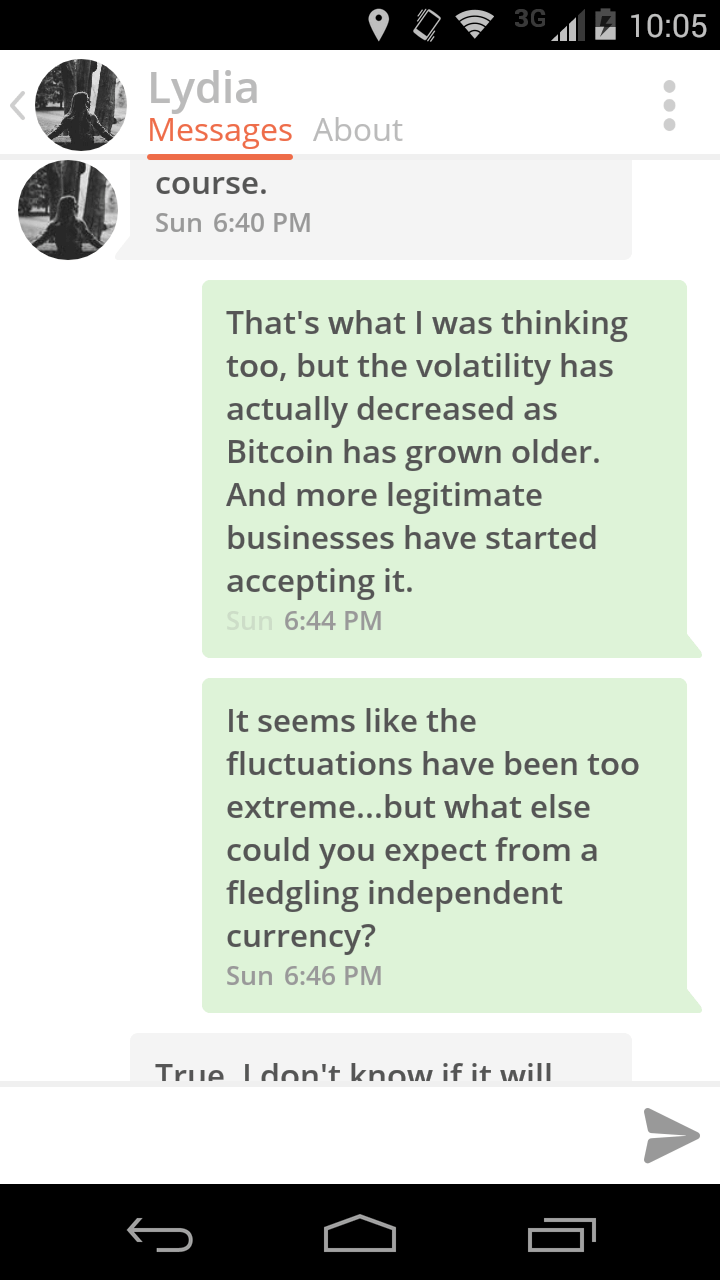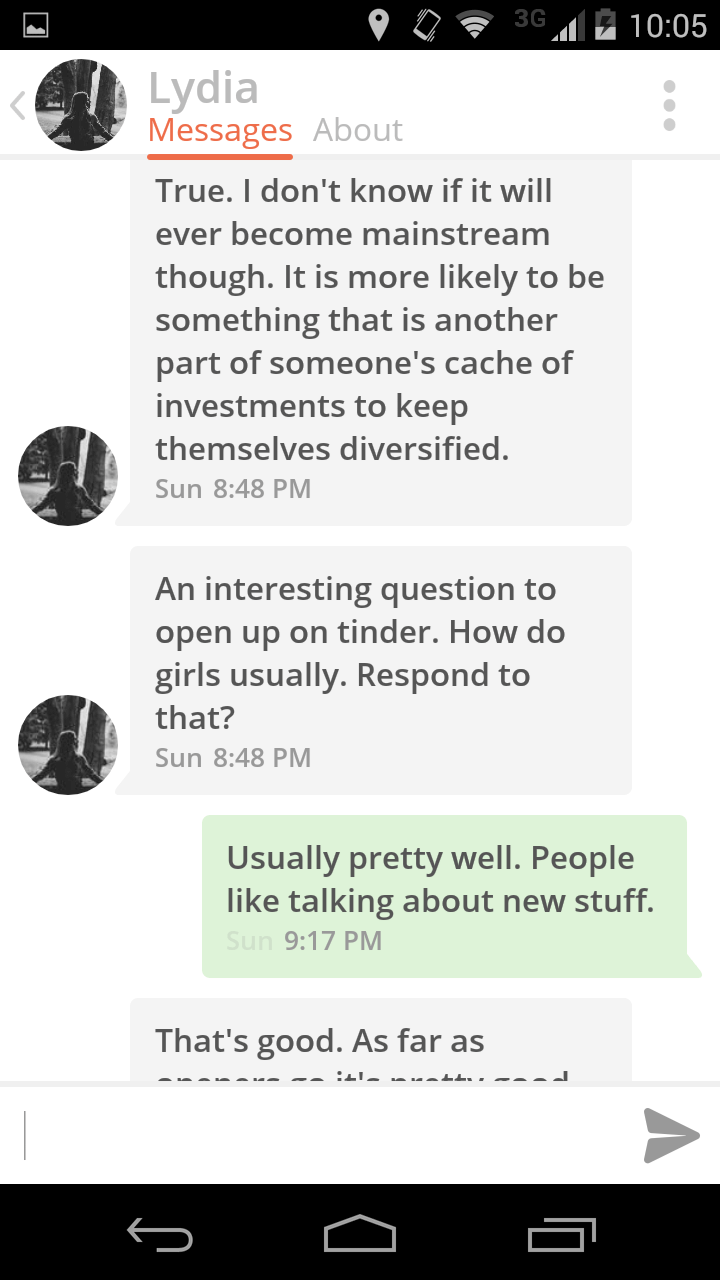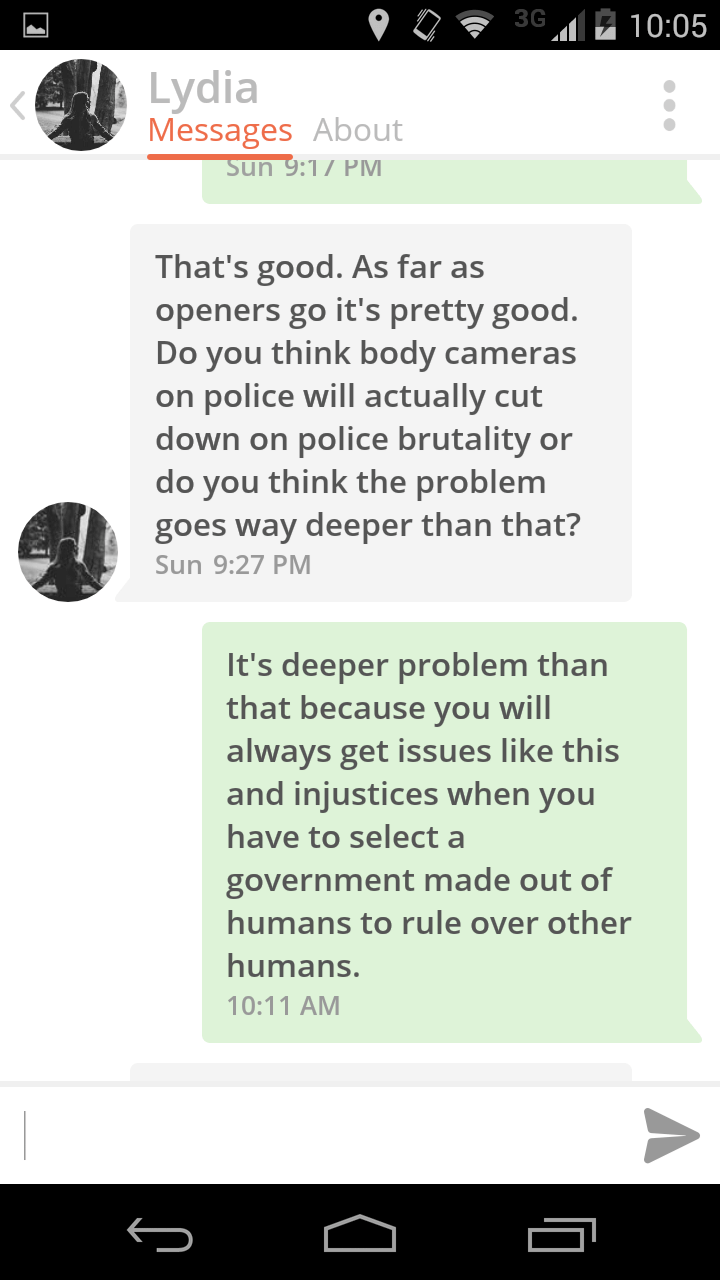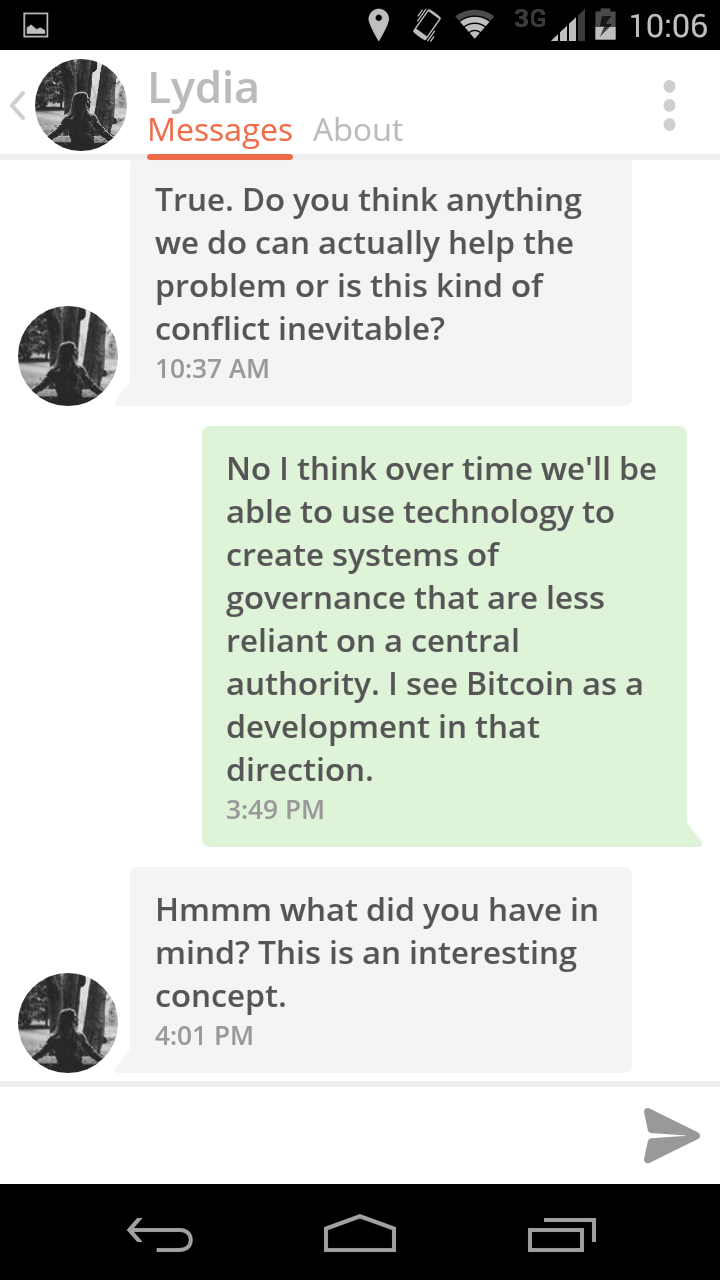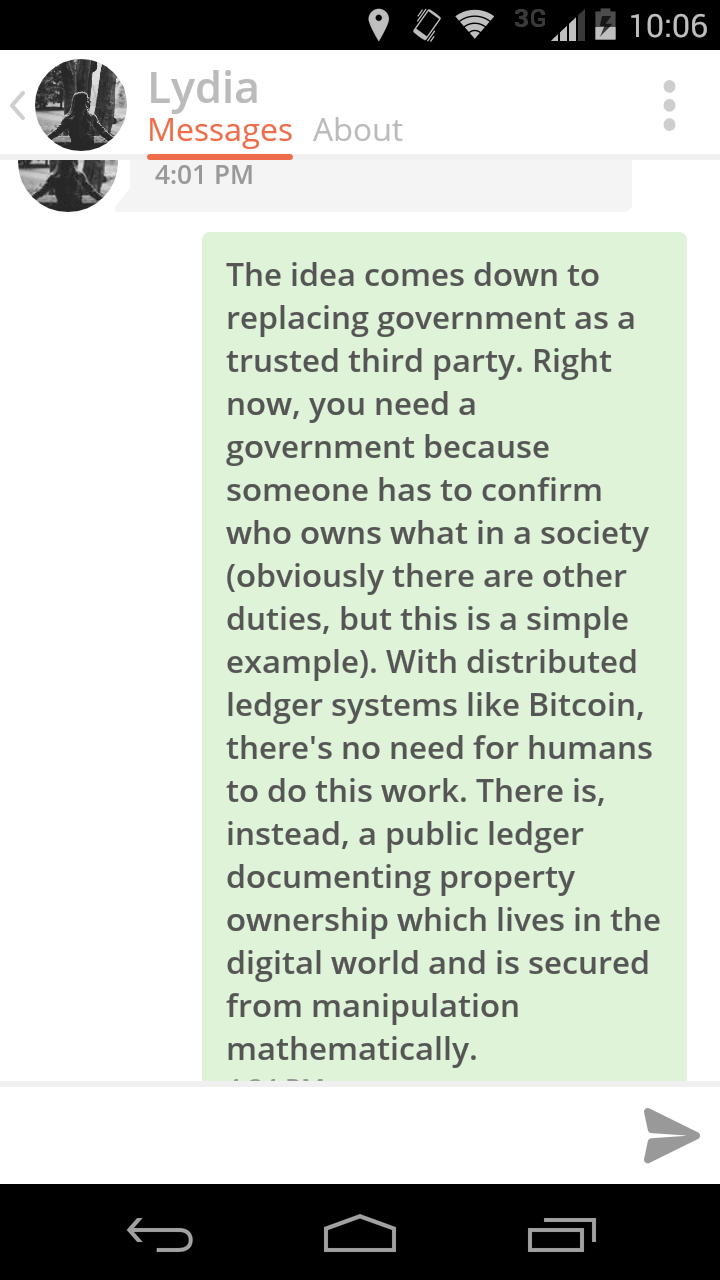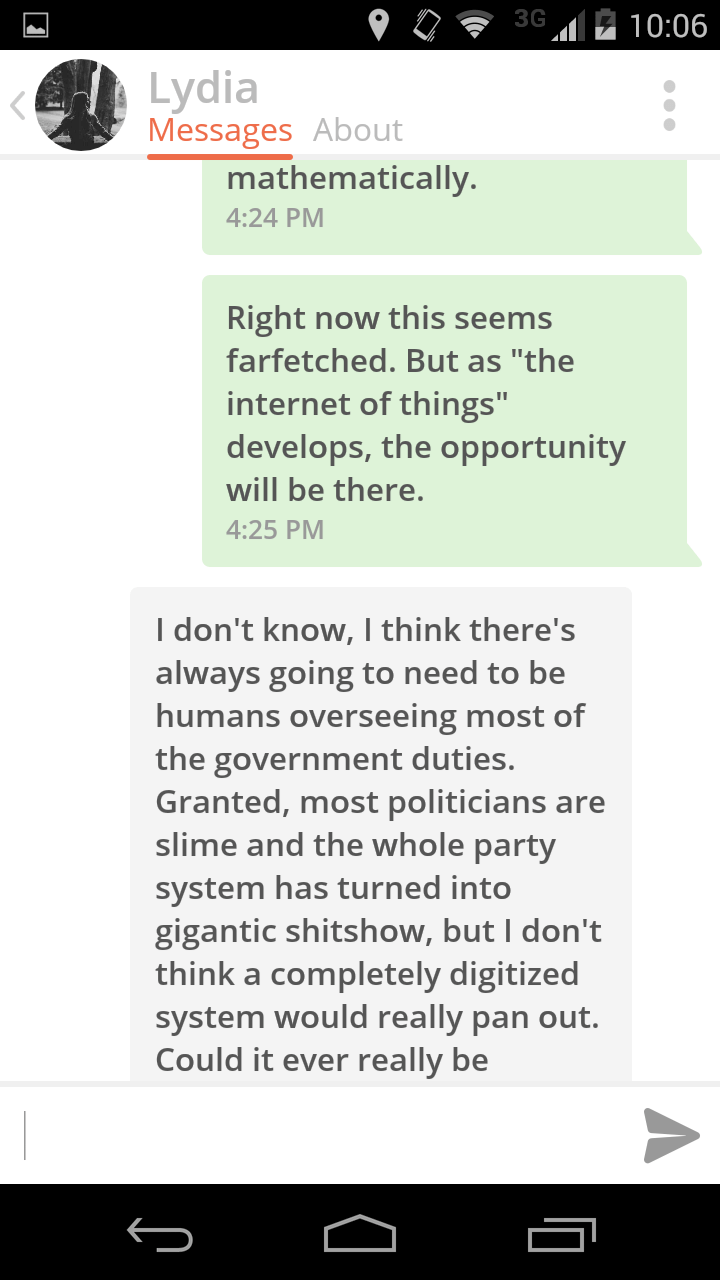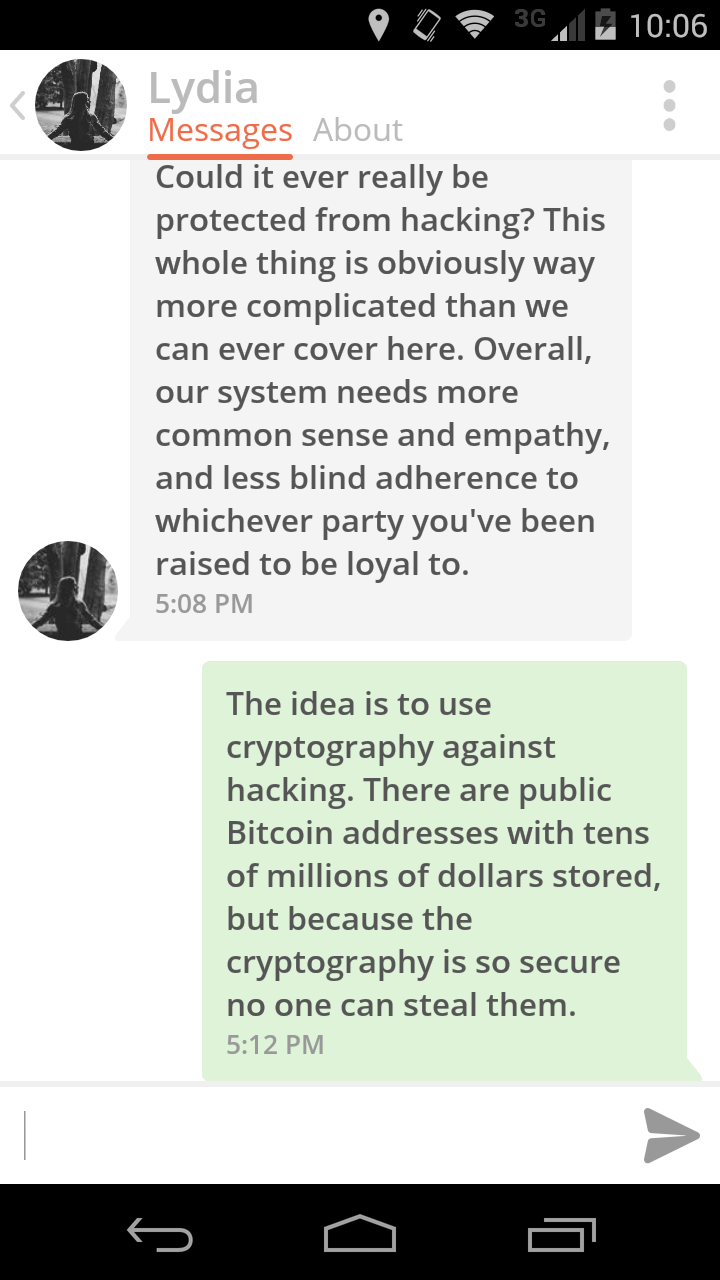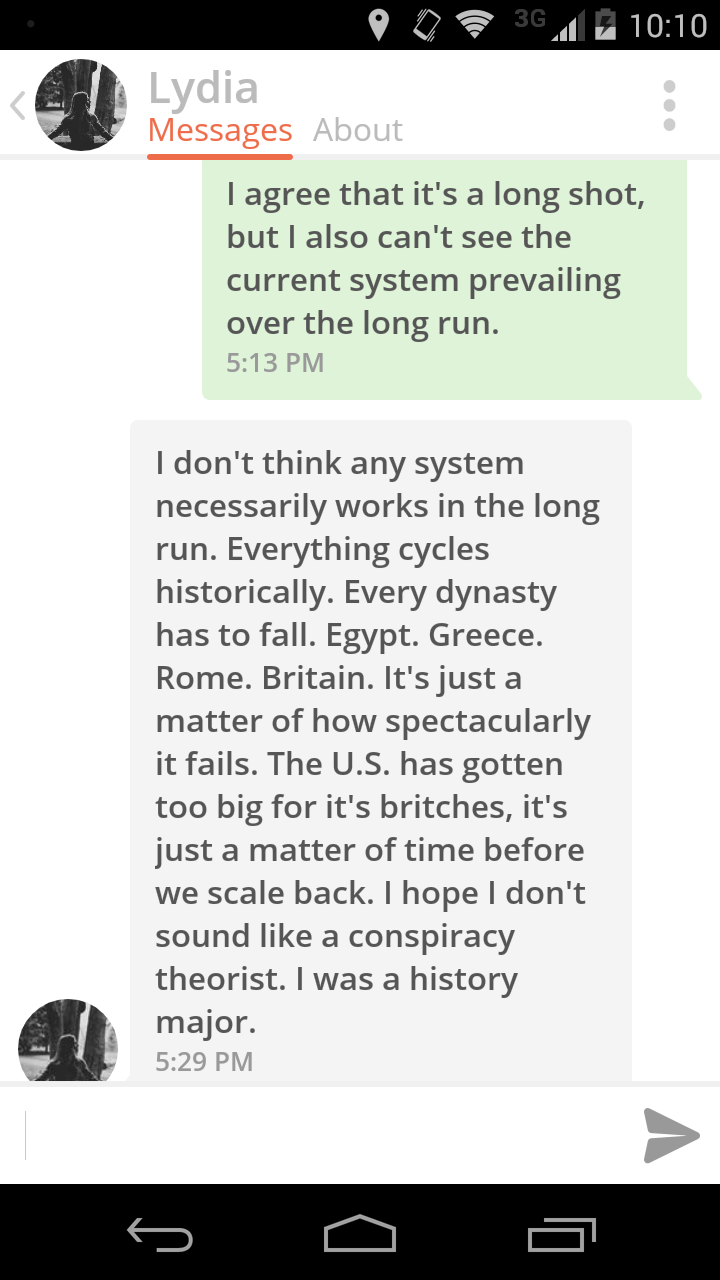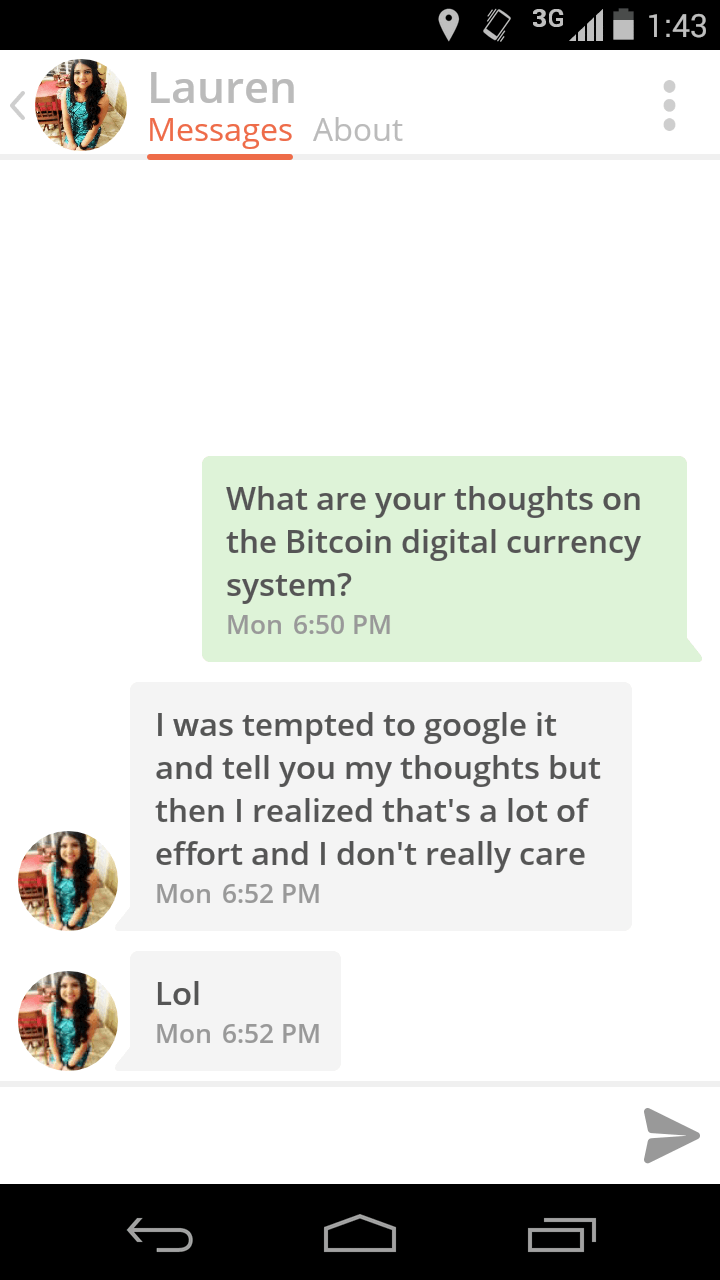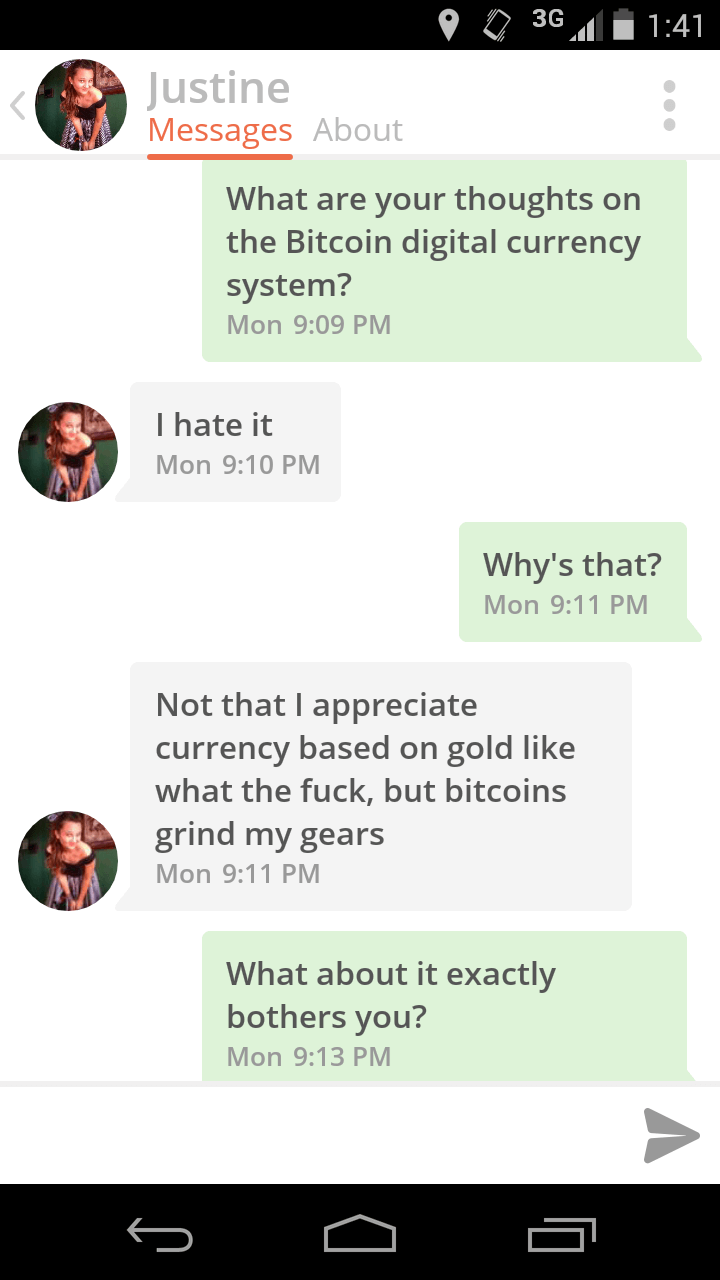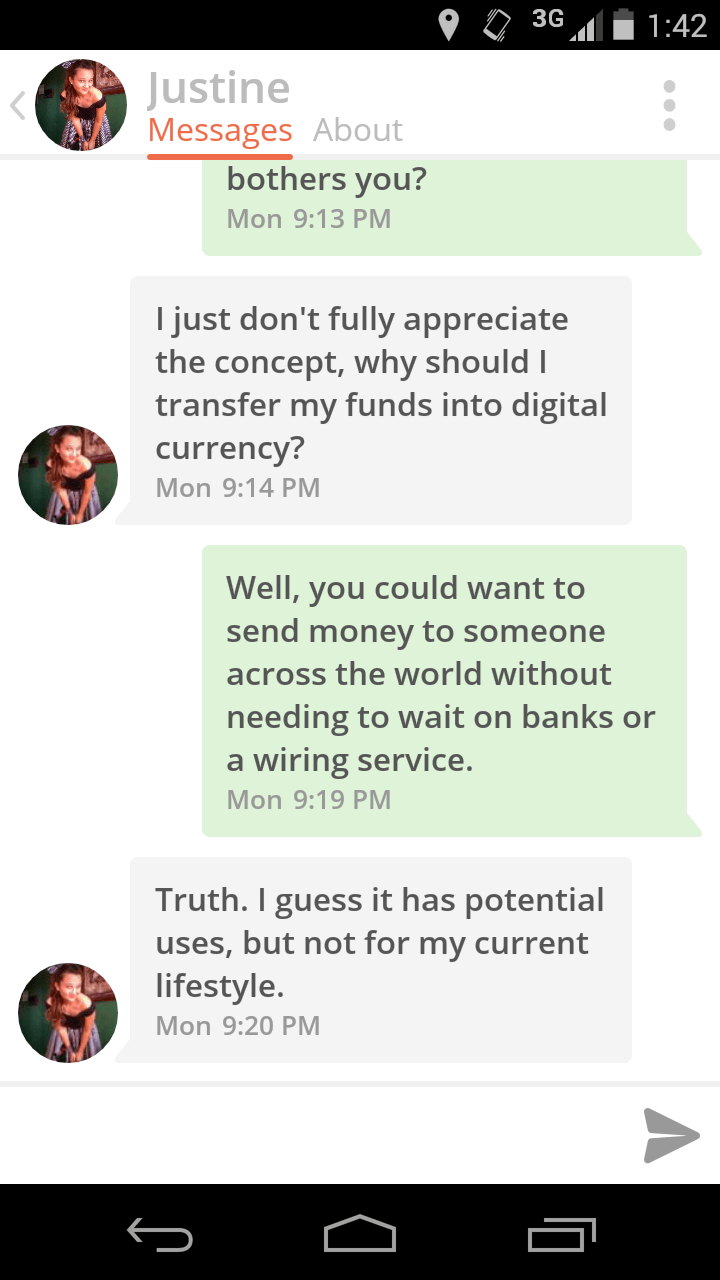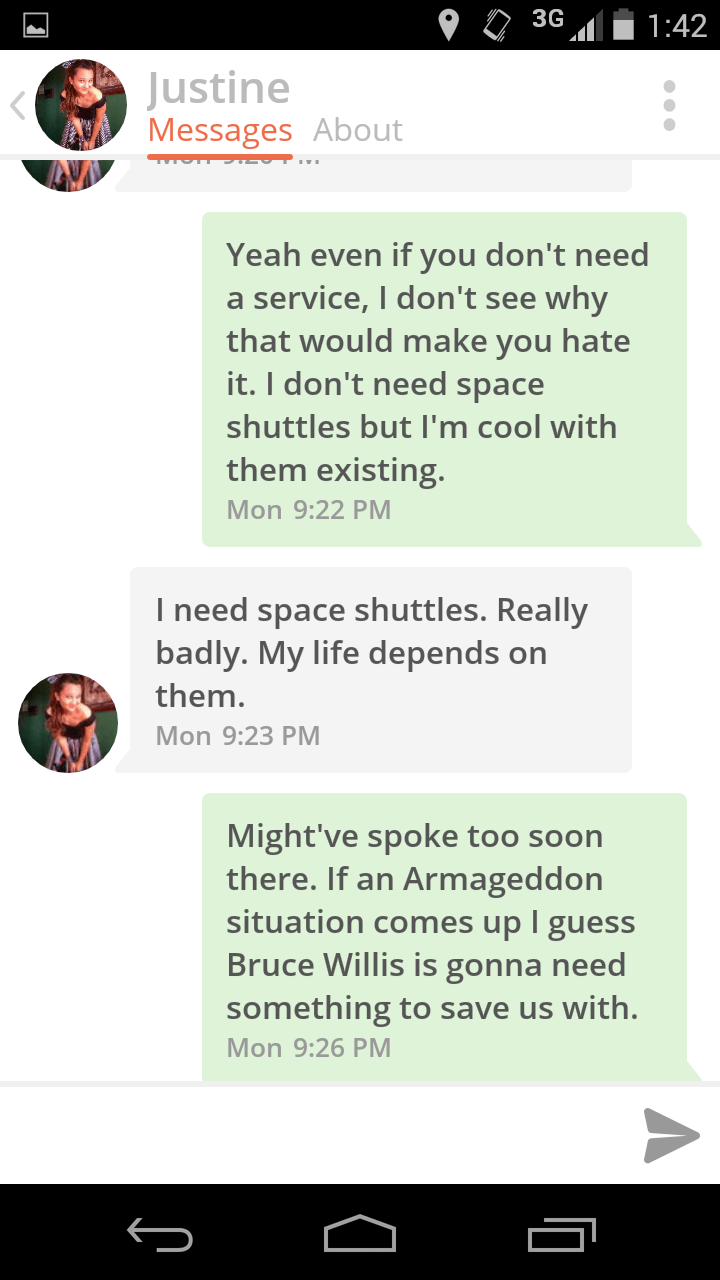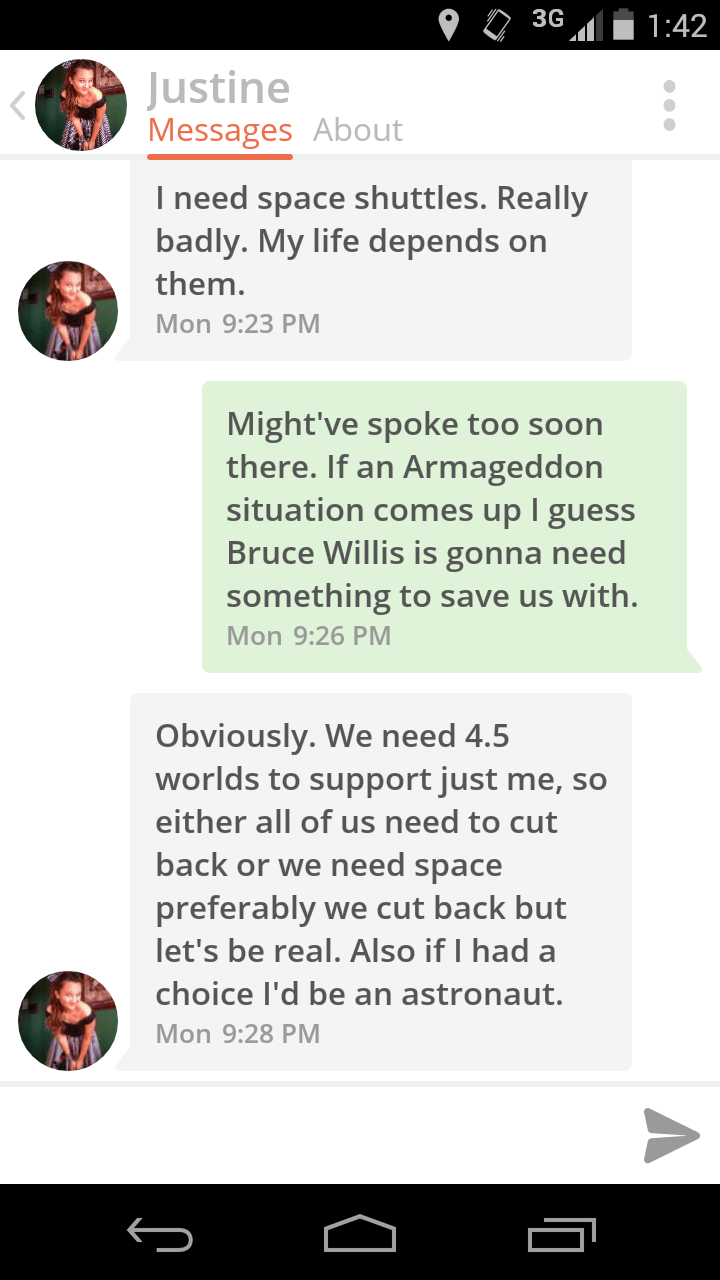 And for the sake of tradition, if you enjoyed this hard-hitting piece of investigative journalism, consider donating to: 1NMTjQsTt1CgnKvffVbbNbEwq5N6D6BSAY